Advocacy and Public Policy

As part of Easterseals' broader mission to change the way the world defines and views disability, Easterseals Central Texas Advocacy and Public Policy department collaborates to make profound, positive differences in people's lives every day.
Easterseals Leadership Development and Advocacy Training Program
The most powerful and impactful testimony and education comes from self-advocates and parents, who are experts on the issues and programs impacting their day to day lives. For this reason, the Easterseals Leadership Development and Advocacy Training Program provides free training, resources, and ongoing support to empower individuals with disabilities and family members to advocate at the local, state, and federal levels. Ongoing training opportunities are offered throughout the state in both English and Spanish.
Want to attend a training or just want to learn more? Contact us at esct.advocacy@gmail.com
There are many ways to get involved in advocacy - here are a few:
In your family
In your school
On a board or committee
In your community
Texas State Legislature
U.S. Legislature
What is Self-Advocacy?
Self-Advocacy is speaking up for yourself, or expressing who you are, what you want, and what you need. It is an important part of leading a self-determined life. Parents, teachers, family, and friends all play an important part in self-advocacy.
Self-determination means individuals make choices and decisions based on their own interests and preferences, set goals, and monitor their own progress.
Learn More About Self-Advocacy:
Leadership Development and Advocacy Training: this 12-page document includes resources to help persons to engage in person-centered thinking and self-determination, utilize person-first language, identify a priority issue, and engage in effective communication with legislators. (Español)
What is Legislative Advocacy?
Legislative Advocacy is speaking up for yourself or your family member, or expressing who you are, what you want, and what you need from your legislators - the elected officials who represent you in the Texas and U.S. Legislatures.
Learn More About Legislative Advocacy:
We have put together these tools to help you understand the legislative process and to support you in your journey as an advocate.
Important: You don't need to be a native English speaker, legal expert, or understand all of the ins and outs of the legislative process to advocate. The legislative process needs your voice to be successful and to truly represent the people of Texas!

Sign up here for our monthly Advocacy Update newsletter to learn more about how you can get involved!

We have had a chance to interview a number of Disability Advocates who are leaders in their communities and beyond. Read their profiles below:

Maverick Crawford III - Click Here to Read Profile
Keith-Ann Steed - Click Here to Read Profile

If you're interested in learning more, email us at esct.advocacy@gmail.com.

Learn from an advocacy leader: Gloria's Advocacy Story (English subtitles) (Spanish subtitles)
Connect with ECST!
ECST actively seeks partnerships with parents and self-advocates, and other organizations that seek to promote progressive disability rights policy.
Are there issues impacting your community, school, or family that you would like ECST to research or advocate on?
Would your organization like for Easterseals to provide you with Leadership and Advocacy Training?
Would you like to directly support Easterseals advocacy work?
Do you need information to engage in advocacy or receive supportive services?
Would you like to partner with Easterseals for an Advocacy event?
Let us know what you would like to learn about or partner on at the short survey here.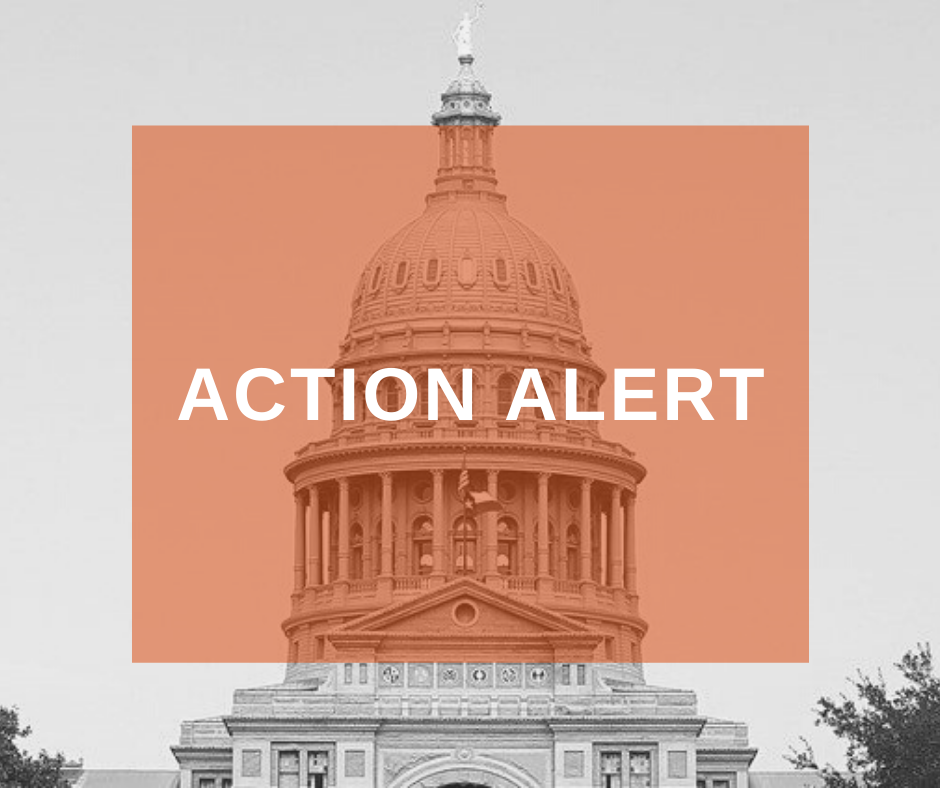 Campaigns and Action Alerts
Based on the priorities of the families that we serve, ECST undertakes legislative advocacy and awareness campaigns to inform legislators about these important issues.

87th Texas Legislature
Easterseals Central Texas has four policy agendas for the 87th Legislative Session:
Special Education – Support measures that would further supports and services for students with disabilities.
Early Childhood Intervention - Secure sufficient funding in the state budget to cover Early Childhood Intervention and acquire equity in and access to private insurance for Early Childhood Interventions.
Voter Access - Ensure continued voter access for individuals with disabilities.
Criminal Jurisprudence – Ensure equity and civil rights are protected for individuals with disabilities who are engaged with the criminal justice system.
U.S. Legislature
Interested in disability advocacy on the federal level? Learn more about our national affiliate's public policy priorities, campaigns, or sign up to receive their advocacy alerts.
Your Voice Matters: Surveys and Research
To inform our training, advocacy and legislative priorities, Easterseals often collects information on issues impacting people with disabilities. The coalition also collaborates with other organizations to publish reports and co-author policy recommendations on issues impacting people with disabilities across Texas.
Take Our Legislative Priorities Survey
ECST works to amplify the priorities of people with disabilities through advocating for progressive disability rights policy. Please take a few moments to let us know what matters to you by taking our Public Policy Priorities Survey! Participate in the survey.
Easterseals Coalition Serving Texas
The Advocacy and Public Policy Department houses Easterseals Coalition Serving Texas (ECST). ECST is a nonpartisan advocacy coalition working to amplify the priorities of people with disabilities through providing parents and self-advocates with training and resources and promoting policies that advance disability rights in Texas.
ECST comprises four Texas Easterseals affiliates: Easterseals Central Texas, Easterseals Greater Houston, Easterseals North Texas and Easterseals Rio Grande Valley. Together, we provide an array of supportive services for people with disabilities across the lifespan, from Early Childhood Intervention (ECI) services for infants and toddlers to respite care for aging adults. ECST is dedicated to expanding and protecting disability rights so that all Texans can live independently and realize their hopes and dreams.
Public Policy Development
Although the Texas legislature meets for only 120 days every other year, policies that impact the lives of people with disabilities are being proposed every day. For this reason, ECST provides updates and action alerts to ensure parents and self-advocates are aware of opportunities to submit testimony/comments to their elected officials and other decision-making bodies.
Collaboration
Systems change requires a great deal of collaboration. For this reason Easterseals seeks to actively engage with other organizations that support our family's public policy priorities including but not limited to healthcare access, educational opportunity and developmental screening.

Recent collaborations include: attaining Success by 6 Coalition membership and actively participating in Cover Texas Now, the Disability Policy Consortium, Childrens Healthcare Coverage Coalition, the Coalition for Special Education Equity in AISD, the TEA Special Education Roundtable, and the Home-Based Services, High-Quality Childcare, and Developmental Screening workgroups of the Texas Pritzker Children's Initiative Planning Grant phase.
Previous Advocacy Work
Classroom Cameras Survey
During the 84th Texas legislative session, the legislature passed Senate Bill 507. Through language in Texas Education Code section 29.022 the legislation requires school districts to conduct audio and video surveillance in certain special education classrooms or settings upon request. The statute is intended to protect students who, because of a disability, may not be able to report mistreatment by district employees or other students. The purpose of this survey was to gather information from family members and self-advocates about awareness of the camera procedures, and firsthand experiences requesting cameras and footage to inform continued advocacy on the issue.

Autism Insurance Survey
Due to various reports of barriers to access the diagnosis and treatment of Autism in Texas, this survey collected information about the process that parents undertake to receive a diagnosis of Autism, difficulties that they may face in that process, services they access for their children and insurance policies surrounding accessing those services. You can access the survey questions here.
Shadow Discipline in SchoolsIn collaboration with Texas Appleseed and Disability Rights Texas, Easterseals Central Texas designed and distributed a statewide survey of families and educators to assess the prevalence of both formal and "shadow" discipline in schools and its impact on educational opportunity for students disproportionately impacted by these practices. To download the Shadow Discipline in Texas Schools brief, click here.
INTEGRATE Housing! ProjectThrough survey research, data analysis, and in-person interviews, the Easterseals Central Texas advocacy department completed the INTEGRATE Housing! Project to examine the intersection of mental health and housing issues across the state and craft policy recommendations to support individuals with mental health conditions in Texas.
Any Questions? Reach out to us at ecst.advocacy@gmail.com.