Community and Housing Services
Easterseals Central Texas' (ESCT) Community and Housing Services provides support for people with disabilities and their families including home purchases, residential accessibility, rental assistance, assistive technology, and advocacy. Meet the Community and Housing team, see our Housing Services, or view our Community Services.
Meet our Community and Housing Team

Rosa Gonzalez-Abrego
Senior Director Housing Services
Background. Rosa has a degree in business management from St. Edwards University and has over 20 years of experience related to housing of people with disabilities and low-income individuals.
What impact do you have at Easter Seals? Rosa has worked at Easterseals Central Texas for almost 11 years. I am invested in the community and committed to increasing housing services, and I was recently appointed as a HATC (housing authority of Travis County) commissioner.
What's your favorite part about working at Easter Seals? Rosa's greatest satisfaction is witnessing a person, who had lost independence, gain it back with simple home modifications. Facilitating the means to empower a person and gain their dignity by becoming self-sufficient and independent is what keeps Rosa committed to the services Easterseals provides.
Isela Galvan
Housing Programs Manager
phone: 512-615-6820
email: igalvan@eastersealstx.org
Laura Alvarez
Program Specialist
phone: 512-615-6860
email: lalvarez@eastersealstx.org
Easter Seals Central Texas Housing Services


HUD Section 811 - Wheelchair Accessible Condominiums - ESCT has developed wheelchair accessible condo units for rent to income qualified adults with disabilities. Attention: Program is full and wait list is closed.
---
Critical Home Accessibility Modification Program (CHAMP) - Through home modifications and repairs such as accessible ramps, bathrooms and kitchens, CHAMP provides residents with disabilities, veterans, and low income families the opportunity to enjoy a safe and barrier free home in the community.
---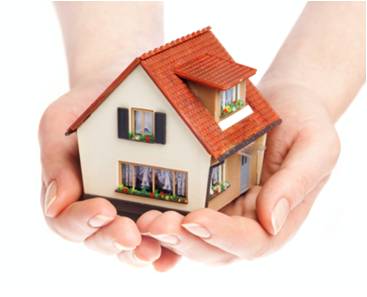 Tenant Based Rental Assistance - With funding support from the Texas Department of Housing and Community Affairs, ESCT offers rental assistance vouchers for income eligible individuals with disabilities to live in the community. Attention: Wait list is currently closed.
Easter Seals Central Texas Community Services

Double-Click Project - The Double Click project increases independence for people with disabilities through the acquisition of low cost, refurbished computers. The purchase includes a CPU, monitor, keyboard and mouse. Financial loans are also available for the purchase of these computers. This program brings people and assistive technology together through training, technical assistance and services.
---
Bridging Apps - ESCT has partnered with Easter Seals Greater Houston's "Bridging Apps" project that promotes the use of iPad/Android mobile devices to enhance the life of a person with a disability. Trainings are conducted around the state.
---
Follow Along Program
Our Follow Along program is unique in the Austin area. We provide follow along support for clients who have been stable in their job for more than 90 days. By offering work place support and continued contact with clients, the program strives to foster success in long-term employment.
---
Independent Living Program
ESCT Independent Living program provides support to adults with disabilities with the goal of helping them maintain as much independence as possible in their chosen living arrangements. The program is flexible and geared to the individual needs of clients. Independent Living Clients learn about various aspects of living independently, including fitness, wellness, and activities available to them in the Austin community.
---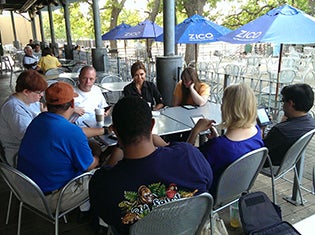 Next Chapter Book Club
Easter Seals Central Texas is proud to be an affiliate of Next Chapter Book Club. We invite adolescents and adults with intellectual and developmental disabilities to be part of a six week long activity that includes fun and learning. Anyone who is interested can join, regardless of disability or reading level. Books will be read using our Kindle e-readers.
Trained volunteers facilitate each book club. Participants will have the opportunity to build social connections within the community, have fun, make new friends and learn along the way.
---
Liberation Station
Liberation Station is our technology lab where clients have access to computers, and assistive technology for those who need it. The goal of Liberation Station is to provide computer skills, and encourage participants to explore their community and expand their world via the internet.