Partners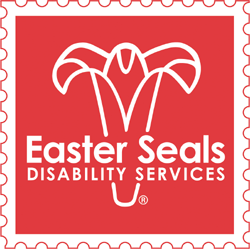 Easter Seals would like to Thank all of our Partners and Friends! They have gone above and beyond anything expected to help Easter Seals & people with disabilities. These companies and/or individuals have made a difference! "When your heart is in the right place you can make a difference. When you put others before yourself you've made a difference" - Debby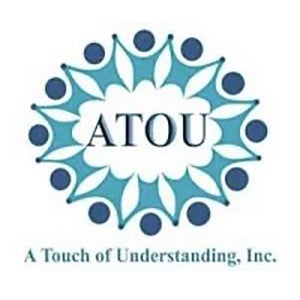 A Touch of Understanding - A Touch of Understanding (ATOU) provides disability awareness programs designed to educate a new generation to understand the challenges associated with disabilities and to accept and respect all individuals. ATOU aids in the Mission of Easter Seals by helping the public understand what it is like to have a disability and why the work we both do is so vital. Thank you to ATOU for all the good you do!




CVS Pharmacy - CVS/CAREMARK has been a national sponsor for Easter Seals for many years, and recently they moved into the Northern California market with the acquisition of the Long's Drug stores. In just one year they have made a name for themselves in terms of caring for the pharmacy needs of our community and as a leader in community support as the sponsor for a new Easter Seals Early Intervention pediatrics program called S.A.F.A.R.I. (Securing a Future for At Risk Infants).




KCRA3 / KQCA My58 TV - KCRA 3 and KQCA My58 TV have both been major supporters of Easter Seals throughout the years. From sponsoring events such as "A Taste of Sacramento" , to promoting press releases and on air features, both the stations and employees have been dedicated to the community we serve. KCRA 3 and KQCA My58 TV are strive to make a difference in many ways and support a myriad of worthy organizations, we at Easter Seals are both thrilled and grateful be one of them! "KCRA 3 and KQCA MY58 are proud to sponsor A Taste of Sacramento. "We are happy to help showcase the diversity and culture of our area while supporting a great cause." - Elliott Troshinsky (President & General Manager KCRA 3 and KQCA MY58)




Surewest - The SureWest foundation is a significant corporate donor for many charities in our community. The employees of SureWest have helped Sacramento area non-profits fulfill their missions and provide services for numerous causes. Easter Seals has been very fortunate to have The Foundation's support of "A Taste of Sacramento" and the Carmichael Rotary Golf Tournament which benefits Easter Seals.




Philadelphia Insurance Companies - Most people think of Insurance and Insurance companies as having a role if or after something happens. Philadelphia Insurance and their local office has been a big part of making things happen for Easter Seals and people with disabilities. From support of events to making major contributions to our fundraising campaigns, our friends at Philadelphia Insurance are insuring our future by being a part of our growth.


River City Bank - River City Bank understands the impact of being a community bank and serving the needs of our citizens. They also understand that those needs are shared by all members of our community including people with disabilities. River City Bank has welcomed our consumers into the bank to educate and inform them about personal banking and personal money management. They have also been a tremendous supporter of "A Taste of Sacramento" and other Easter Seals initiatives.




Panera Bread - It did not take long for Panera Bread to establish a presence in our community for quality food, coffee and customer service. It did not take long for them to become a key player in support of community based charities either. Panera has contributed food, volunteers, money and support to become a significant local partner to Easter Seals.



Alhambra - If water is the substance of life then partnering with Alhambra Water to support of people with disabilities gives new meaning to enriching the lives of others through community support. Alhambra has been a great supporter of Easter Seals, our various events and fundraising efforts. They are the official water of both Easter Seals and "A Taste of Sacramento"!


Lionakis - The Lionakis Foundation exists to collaborate with organizations to advance research and to empower people to maintain the highest possible quality of life. The Lionakis family is deeply endeared to the culture of giving and is seen through the attitudes of the staff. An employee of Lionakis said, "I believe there are a lot of people here at Lionakis that genuinely want to give, help, and support our community. The Foundation can focus that energy and by doing so have a much larger impact to see significant progress for deserving organizations locally." The Foundation is not about the future but about the past. It is about repaying the debt of how we got here," said President Tim Fry about the concept of the Foundation.

WarmlineFamily Resource Center - Providing resources & support to families of children with special needs from birth to 22 years old in six counties in Northern California including:Sacramento, Placer, Yolo, Nevada, El Dorado, and Alpine since 1993. Their mission is to provide information, education, and support to promote and strengthen the foundation of families and children with special needs to face the challenges of the present and create new dreams for the future. Visit their website at http://www.warmlinefrc.org/




Century 21 - For almost 30 years CENTURY 21 Real Estate has been a committed partner to Easter Seals; developing a close knit relationship to benefit the infants, children and adults with disabilities that are served in our community. Car washes, golf tournaments, car raffles, home makeovers and crab feeds are just a few of the CENTURY 21 sponsored events that have helped raise dollars for Easter Seals programs. Many of their agents, like Volunteer of the Year award winner Jannay Murphy of CENTURY 21 Select, donate their time and portions of their commissions to support people with disabilities. If you are in the market to buy, sell or invest in real estate, contact a CENTURY 21 professional near you! They are the gold standard because they are worth their weight in gold to our community.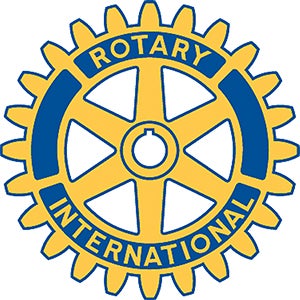 Carmichael Rotary - For more than three decades, the Carmichael Rotary Club has held an annual golf tournament to benefit Easter Seals Superior California. Each year they raise as much as $50,000 to help infants, children and adults with disabilities in our local community!




Easter Seal Guild - Forty seven years ago a woman by the name of Gladys Scharpf established an auxiliary to raise funds for children and adults with disabilities. Since then, the Easter Seal Guild has raised thousands of dollars to help improve the lives of individuals with disabilities.




Steve Garland - Steve has been a huge asset to Easter Seals. He has a big heart, and always goes the extra mile with our best interest in mind. Since establishing a relationship with Steve, he has voluntarily emceed "A Taste of Sacramento", done voiceovers for our informational and SuitABILITY® DVD's and helped us with numerous TV and radio commercials (at no charge). Steve has been supportive at every opportunity and is considered a valuable member of the Easter Seals family. For this reason, Steve Garland was honored with the Gloria Forssell Award and named the non-staff volunteer of 2007. Steve, our hats go off to you! To take a look at Steve's website.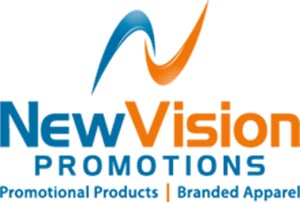 NewVision Promotions - Easter Seals has used NewVision Promotions for various marketing items and had nothing but professionalism, good prices and exceeded expectations. Thank you David Yager and NewVision Promotions for helping us to raise awareness in our community!