For Immediate Release
Easterseals South Florida Announces the Appointment of New Board Members | Douglas J. Johnson and Lisa K. Ross
Miami, FL, February 18, 2022
Media Contact:
Roxanne Vogel
rvogel@sfl.easterseals.com
(954) 529-0078
https://www.easterseals.com/southflorida/
Easterseals South Florida Announces the Appointment of New Board Members | Douglas J. Johnson and Lisa K. Ross
Contact: Roxanne Vogel, Director Of Communications, rvogel@sfl.easterseals.com
(Miami, FL – February 18, 2022) Easterseals South Florida (ESSF) is pleased to announce that Douglas J. Johnson, President - Medicare Florida Markets at Anthem Inc. and Lisa K. Ross, President at rbb Communications, has joined its Board of Directors.
"We are excited to have Lisa Ross and Doug Johnson join our board of directors at Easterseals South Florida. Ms. Ross and Mr. Johnson embody our core purpose of working towards 100% equity, inclusion, and access and bring tremendous talent and energy to the board. I know that they will work diligently alongside us to improve the quality of life for persons living with disabilities in our South Florida community," said Alberto de Cardenas, Executive Vice President and General Counsel, MasTec, Inc. and Chair, Easterseals South Florida Governance Committee.
Douglas J. Johnson is the President and CEO of Anthem's Florida Medicare Advantage markets including Freedom, Optimum, Simply, and HealthSun. In this capacity, Doug and his teams have the honor to serve over 240,000 senior Floridians and caring for the most frail and elderly populations within the state. Passionate about healthcare and economics, leading the Florida Medicare markets is a natural fit. In his leadership, Doug strives to drive positive change and improvement across the healthcare delivery ecosystem. After almost two decades in various leadership and externally facing roles, Doug firmly believes that the right mix of transparency, incentives, accountability, and collaboration can create an environment where all involved parties can thrive and benefit. He also believes in fostering a culture that drives ongoing execution improvement in addition to a sense of urgency and bias toward action. He believes these actions must be rooted locally and deep roots within the community are paramount to the evolution of the ecosystem and the wellbeing of those involved. A process-oriented and calculated risk-taker, Douglas has led exponential expansions in value-based payment model saturation, drastic operational efficiency improvements, and deeper partnership models within Anthem's provider populations and local communities. Throughout his 13-year tenure at Anthem, Douglas has built a reputation for developing and executing new business strategies, turning around failing operations, and building sustainable relationships. Doug holds a bachelor's degree in economics from Clemson University. He is a former finance and leadership professional with Morgan Stanley and IBM Global Services and has 18+ combined years of experience in leadership, healthcare, and finance.
Lisa Ross is president and co-founder of rbb Communications, a leading integrated communications agency ranked among the nation's top 50 firms. An experienced marketer, she oversees client acquisition and retention and strategic alliances for rbb. Lisa's career spans more than 25 years helping clients develop breakout brands. She inspires companies with insights to create brand loyalty that leads to increased sales and market share and has led campaigns for numerous consumer and B2B companies including Apple Leisure Group, AMResorts, Hilton, Invicta Stores, Primrose Schools, Virgin Voyages and Zumba Fitness, among others. rbb is a five-time Agency of the Year and has won every major communications award in the last decade including "Forbes Top 100 U.S. PR Firms" and "Digital Agency of the Year." Lisa's creativity and entrepreneurialism have gained her recognition in Who's Who in Communications; Enterprising Women's Top 100 Female Executives and South Florida Business Journal's Most Influential Businesswomen. In addition, she has been named one of the Top 25 Minds in Hospitality Sales & Marketing. Lisa embraces opportunities to serve her community and help advance industry standards. She recently served on the board of PROI, the largest global communications agency partnership, was former chair and board member of The Strategic Forum, and a past board member of Big Brothers Big Sisters of Greater Miami. She graduated from New York University with a bachelor's degree in English Literature and attended Columbia University's Executive Education Leadership Program.
###
About Easterseals South Florida
Easterseals South Florida has been serving families in South Florida for over 80 years. We provide exceptional services, education, and outreach for children ages birth to 22 years old, Head Start and Early Head Start programs, adult daycare and in-home respite for older adults living with Alzheimer's and other memory disorders and their families. Our mission is to We want every child in our Head Start, early education, and special education programs to reach his/her full potential and every adult living with Alzheimer's or other memory disorder—and their caregivers--to live the fullest and most dignified life possible. Easterseals is responsive to the needs of each community – leading the way to 100% equity, inclusion, and access for people with disabilities and the greater community. www.easterseals.com/southflorida/
Easterseals South Florida Board of Directors
ESSF 2022 board of directors includes: (Officers); Jean Bell, Bank of America, Merrill Lynch; Matthew Roth, Solstice Point Partners, LLC; Amy A. Quintana, World Fuel Services Corporation; Laura Hodges Bethge, Royal Caribbean Cruise Lines; and, (Directors) Nancy J. Ansley, The Batchelor Foundation; Cristina Gallo-Aquino, Ryder Systems Inc.; Paul D. Bianco, Fleit Gibbons Gutman Bonqini & Bianco, PL; Alberto de Cardenas, MasTec Inc.; Douglas J. Johnson, Anthem Inc.; Ronald Dresnick, Kluger Kaplan; Bryce E. Epstein, MD, Orthopedic Care Center; Robert Fatovic, Ryder Systems Inc.; Adolfo E. Jimenez, Holland and Knight; Richard D. Lara, Spanish Broadcasting System Inc.; Marcelo Llorente, Llorente PA; George L. Pita, MasTec Inc.; Larry Quinlan, Deloitte; Lourdes Rivas, Anthem Inc.; Lisa K. Ross, rbb Communications; Stephen F. Rossman, Rossman Baumberger, Rebosa, Spier & Connelly, PA; Steven Savola, Penrod Management Group/Nikki Beach; Hector Tundidor, Jr., Ernst & Young LLP; and, Eric J. Vainder, Northern Trust.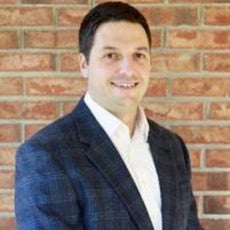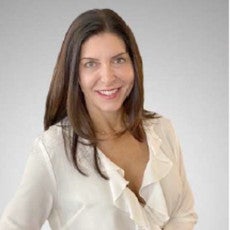 Douglas J. Johnson Lisa K. Ross