Maurice Woods is President and CEO of Easterseals South Florida, a leading provider of disability services for people with disabilities or special needs and their families. With more than 78 years of service in Miami Dade County, Easterseals provides vital programs and services that support and strengthen families living with Autism, Alzheimer's and other special needs.
As President and CEO of Easterseals South Florida, Maurice reports to the Board of Directors and is responsible for the overall functioning and funding of the organization. He leads a staff of 180 full-time and 130 part-time employees with an annual budget of $14M. In his role he drives the agency's visibility across South Florida, engages the community in the agency's mission in meaningful ways, builds and maintains relationships with funders and leads its annual fundraising efforts to bridge the gap between program funding/fees and the cost of providing services.
Maurice last served as Chief Strategy & Operations Officer for Broward County Public Schools (BCPS). In that role, he was responsible for leading the strategic planning process, developing performance metrics and executing plans to deliver against the strategic goals. He is a high-integrity leader known for acting quickly and boldly to link strategy, operations, and people processes to drive performance-based results.
Maurice has over twenty-five years of success in entrepreneurial, for-profit, and nonprofit organizations. Prior to joining BCPS, he was the Program Director for the Network for Teaching Entrepreneurs organization and President and CEO of Harvest Advisors, a Chicago-based management education firm specializing in capacity analysis, strategic planning and business development activities for growth oriented for profit and non-profit organizations. He has served as Deputy-Chief Information Officer for the Chicago Public Schools (CPS) with responsibilities that included strategic planning, operations, business process improvement, and special project assignments. Prior to joining CPS, Maurice worked for a global consulting firm specializing in corporate and operations strategy for Fortune-500 companies in various industries, and he also spent several years with a major Consumer Packaged Goods company working in various functional capacities to include Sales, Finance and Strategic Planning. (READ MORE)
Administrators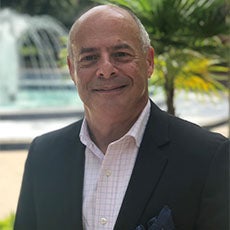 As Chief Administrative Officer for Easterseals South Florida, Barry is responsible for all business functions. Barry is committed to Easterseals South Florida mission of providing exceptional services so that all people with disability or special needs have an equal opportunity to live, work, learn and play in their communities. He joins Easterseals South Florida bringing significant experience in results-oriented non-profit leadership, operations management, person-centered culture, and as an educational administration executive.
Most recently, Barry served as managing director for Florida International University's Global First Year pathway program for international students in partnerships with Shorelight LLC. Previously, Barry held senior management positions for Johnson & Wales University where he provided leadership for more than three decades in a variety of business, administrative, and student services functions.
Barry's array of civic involvement has included serving the Miami Dade and Broward community in a variety of volunteer roles including the Financial Stability Impact Council of United Way of Miami Dade, the Beacon Council, Greater Miami Chamber of Commerce, past chair of the Greater North Miami Chamber of Commerce, City of North Miami Downtown Action Plan Advisory Committee, Miami Dade County Public Schools Academy of Finance Advisory Committee, West Broward High School Speech & Debate Boosters; West Broward High School Performance Ensemble Boosters, and Boy Scouts of America South Florida Council.
Barry earned the Juris Doctorate degree from the Shepard Broad College of Law at Nova Southeastern University


Pietro Bonacossa, CFRE,

Vice President of Development
As Vice President of Development for Easterseals South Florida, Pietro is responsible for establishing and implementing the infrastructure needed to grow the agency's impact on the families it serves through individual, corporate, foundation, and special event support. A metrics-driven nonprofit ambassador, Pietro has extensive experience driving revenue-generating mission engagement strategies, cultivating donors and community pillars towards becoming philanthropically invested in reputable South Florida institutions.
Throughout his fundraising journey, Pietro has had the privilege to serve in pivotal advancement roles where he partnered with cross-divisional teams to identify funding priorities, create compelling cases for support, leverage affinity circles, and broker major donor investments – primarily in the pediatric healthcare and higher education sectors.

A native of Florence, Italy, Pietro has lived in Miami for almost 20 years where he has held key fund and business development positions at Nicklaus Children's Health System, Miami Dade College, Florida International University and Barry University, leading multi-channel community outreach efforts aimed at raising vital public support for programmatic, endowment, research, scholarship, clinical and cultural opportunities. Pietro has served in consulting and volunteer capacities with A Safe Haven for Newborns, the United Way Miami Health Impact Council, the Greater Miami Chamber of Commerce (GMCC) Nonprofit Business Committee, and Safeguarding American Values for Everyone (SAVE). He is an active board member of the Association of Fundraising Professionals (AFP) Miami Chapter.

Pietro has a bachelor's degree in International Trade from Auburn University and an MBA in Marketing from Georgia State University. He also holds a Certified Fund Raising Executive (CFRE) professional designation.
Camila Rocha, Vice President of Education Services
As Vice President of Educational Services Director, Camila Rocha is responsible for the day to day operations of all special education services at Easterseals South Florida, which includes early intervention and therapy, K-12 special education, after-school, and summer programs for children and young adults with autism and/or other disabilities.
With over 15 years of experience in non-profit management, Camila has made it her goal to positively impact the lives of children and young adults with disabilities. Camila directs programs with high levels of integrity and implements evidenced based intervention strategies to support the development and wellbeing of children and adolescents. She has vast experience in grant management, education administration, and program monitoring. Camila holds a bachelor's degree in Psychology from the Pontificia Universidad Javeriana (Colombia), and a master's degree in Mental Health Counseling from Nova Southeastern University.
Camila moved to the United States in 2003 and since then she has dedicated her career to working with and supporting at-risk and underserved children and youth in Miami Dade County. Her passion and dedication have been recognized in the community. Under her leadership, the Easterseals South Florida Culinary Arts High School Program was awarded program of the year in 2019 by The Children's Trust.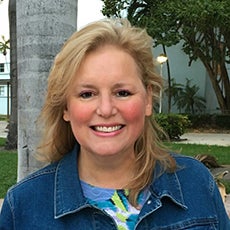 Ela Goldfarb, Senior Director of Adult Day Services
Ela Goldfarb serves as Senior Director for Adult Day Services at Easterseals South Florida. Ela is passionate about serving the senior adult population and has spent her entire career doing so.
Prior to joining Easterseals South Florida, Ela was the Director of Resident Care at the Plaza at ParkSquare an upscale assisted living community; Independent Healthcare and Social Services Consultant for lead agencies in Miami Dade County; Vice President of Senior Services at Jewish Community Centers; and, Senior Healthcare Consultant with National Healthcare Associates, Inc.
Ela received her Bachelor of Science with High Honors from the University of Florida, her Master of Business with a specialization in Finance and Health Administration from the University of Miami and her Registered Nurse degree from Miami Dade College, as a Phi Theta Kappa Distinguished Graduate.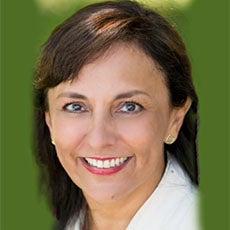 Beatriz Hentschel, Head Start/Early Head Start Director
As Head Start/Early Head Start Director Beatriz Hentschel is responsible for the administration, financial management, and supervision of early childhood programs including Head Start, Early Head Start, Voluntary Pre-K, and School-Readiness.
Beatriz is a dynamic professional with over 23 years of experience providing high-quality early learning education for young children in primarily underserved communities. She has extensive experience in managing, mentoring, and coordinating programming across multiple early learning centers and has led large teams of more than 100 employees. Beatriz is an expert in the areas of early childhood curriculum development and implementation, program monitoring and support, budget development and adherence, human development and training, grant writing, NAEYC Accreditation, APPLE Accreditation and community relations.
Beatriz holds a Master of Arts in Education with an emphasis in Early Childhood and a B.S. Degree in Political Science and Public Administration with a minor in International Relations.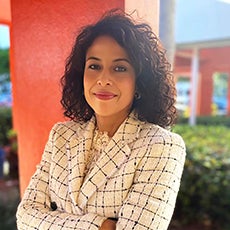 Dolly Duran, Director of Human Resources
Dolly brings over 20 years of experience in all aspects of human resource management to Easterseals South Florida (ESSF). Before joining ESSF, Dolly served as the Director of Human Resources for Knowlton Health. She previously served as Employee Relations Partner with Memorial Health Care System, as Senior Human Resources Manager with KW Property Management & Consulting, and as Regional Human Resources Manager for Johnson & Wales University. Dolly's background includes extensive experience in advanced employee relations training and employee benefits administration. Dolly is certified as a Senior Professional in Human Resources by the Human Resources Standards Institute. She earned her MBA and an undergraduate degree in Organizational Leadership from Saint Thomas University.