Employment and Training
Finding a Job and Contributing in Your Community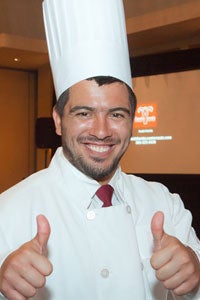 Employment provides the opportunity to participate as a member of a community. Easterseals job training and employment services help people with disabilities learn skills to successfully enter the workforce, or to return to work after an illness or injury. Not only do employees benefit from the satisfaction of having a job, but businesses also gain from their contributions.
Easterseals South Florida helps prepare youth & adults with physical, emotional and/or developmental disabilities for employment through Vocational Evalutions. We offer assessments in English & Spanish.
Extensive Evaluations conducted for persons with autism. Learn more about Vocational Evaluations.
At Easterseals South Florida youths age 13-22, who are diagnosed with autism or a disability, can participate in the Culinary Arts High School. In a full-sized restaurant-style kitchen, young adults learn functional skills about cooking, prep and cleanup. Aside from the unique culinary arts education, students learn about practical academics including money management, social skills and a variety of important life skills.
To learn more about Easterseals Job Training and Employment services contact us.