Spotlight on: Sophie Trist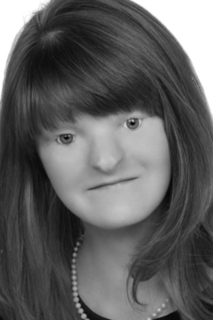 Easter Seals honors Sophie Trist, working to make independence more accessible to those in her community.
Meet Sophie Trist, a remarkable young lady from Mandeville, Louisiana. At 16, Sophie has already racked up a great number of achievements worthy of praise. Sophie, who attends Mandeville High School, has a rare genetic disorder called Fraser syndrome. She was basically born without eyes. Her blindness however has given her the tools to inspire others and provides her family a unique perspective on life, says her mother, Allison Trist. "It's given us the knowledge that whatever obstacles arise we can overcome them with a positive outlook. We are inspired by the challenges that Sophie faces and her attitude which allows her to overcome them," says Allison who notes that the family also feels greatly enriched by having to describe the world to Sophie. Working with Easter Seals for the past 12 years has had a very positive impact on Sophie's life. The services have helped her family by providing someone to help Sophie during the week, helping with print to braille translation, taking Sophie into the community and assisting with daily living skills to allow her to become more independent.
"Sophie's positive outlook on life and determination to succeed is so inspiring. She has never felt sorry for herself and in fact, doesn't even see her disability as putting limits on her potential. She is extremely self-motivated to be a successful, independent adult, who happens to be blind," says Allison.
When we heard that Sophie had been featured on Nickelodeon's Nick News earlier this year we were beyond thrilled. Not only did they showcase how creative, independent and confident Sophie has become, the show also highlighted her self-started summer job of translating local restaurant menus to braille.
What are your favorite activities?
I love reading, writing and singing.
Do you have a favorite book?
Yes, Atlas Shrugged by Ayn Rand
What would you consider your top 3 special talents?
Writing, singing and public speaking!
What 3 words describe you best?
Hard working, humorous and strong-willed.
What's it like working with Heather and other Easter Seals staff?
Everyone from Easter Seals has always been very helpful and extremely pleasant.
Is there anything you wish you could tell sighted people about being blind?
Being blind is not as bad as you think!
Tell us about your summer project to translate restaurant menus into braille. How did that come about? How many menus did you complete?
My goal has always been to be as independent as possible, which is hard to do when I can't order off of a restaurant menu without someone else's help. My dad helped me come up with the idea of translating menus to braille for a summer business. I've completed about 30 menus.
What a great idea! What's next for Sophie?
I am very excited about my current project, trying to get my first novel published.