Landon Allen: Making strides and meeting milestones with our EarlySteps Program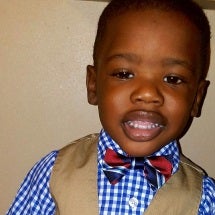 Elizabeth Allen, mother of Early Steps participant, Landon Allen shared their story of their time with Easterseals Louisiana.
"As a parent of a toddler born premature, I find the services provided by the EarlySteps Program to be vital to my son's health and ability to thrive.
Born at 32 weeks, and 2lbs, Landon became oxygen dependent and considered developmentally delayed. He fought for 60 days inside the NICU until his home arrival, one day short of his due date.
As an employee in social/health services, I knew it was critical to find the care my son needed upon arriving home. I was somewhat familiar with the EarlySteps program, but it wasn't until he began services that I truly understood how beneficial it is, especially for children who are not able to attend daycare facilities or receive care in traditional environments.
We have been blessed to receive not only professional, but person-centered care for Landon through Early Steps, which include Occupational and Speech Therapies. His support coordinator, Mrs. Shawnie Cooper, along with Therapists and Instructors, have made sure to address our concerns and continue to provide services that align with Landon's long term goals. My husband and I have seen a great deal of improvement since Landon began the program. He's making strides and meeting milestones regularly with the help of EarlySteps. "
Easterseals is proud of the work we do every day, but receiving stories like this is just a reminder that the hardwork we do is truly making a difference in the lives of many!