Love, Dating, Relationships and Disability
We're exploring love in many forms with first-hand accounts from the frontlines of dating, marriage, intimacy and friendship, all with people living—and loving—with disabilities or challenges like long-distance romance.
Does it seem more difficult to find love if you have a disability? Many of our interviewees said that, at first, yes. (Of course, when is it ever easy, right?) But they all agreed that once people talk and get past questions or concerns, love is love—sometimes it's messy but mostly it's marvelous. And these stories show it. We're rolling out new stories, blogs, and expert advice throughout February!
Jump ahead to stories about:
Dating and disability
Our favorite proposals
Love and marriage
Military couples, military separations
Friendship
Siblings
Sex, intimacy, and more on our blog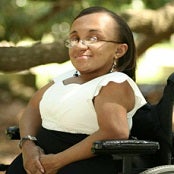 Take Me As I Am: Dating and Disability Etiquette
Social worker and disability rights consultant Vilissa Thompson shares her experience dating as a women with a disability and offers tips for potential suiters unfamiliar with disability.
Check out Vilissa's etiquette tips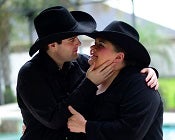 Spouses With Autism Share Both Sides of Their Love Story
Anita and Abraham, a married couple who both have ASD, give a "He Said, She Said" take on their story.
Read more about how they really fell in love.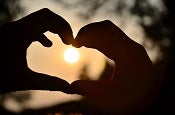 How to Make the First Date Great When Dating with a Disability
Amy Taklif, a medical social worker, offers first date etiquette and advice on how to stay true to yourself while looking for love.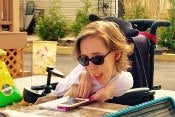 The Dos and Don'ts of Digitally Finding Love
Easterseals Thrive's Erin Hawley has tried online dating with websites for people with disabilities, general online dating websites as well as social media. She's sharing all she's learned with you. Online Dating 101 with a Disability
Read on to learn how Erin took charge of her love life.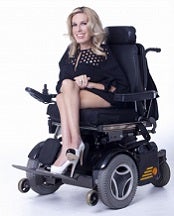 A Psychologist Who Uses Her Own Dating-with-a-Disability Advice
Dr. Sheypuk is a clinical psychologist who specializes in dating, relationships and sexuality among people with disabilities.
Get Dr. Sheypuk's tried and true dating advice.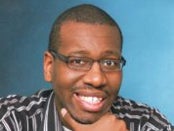 Dating and Relationships with Autism
Maurice Snell, who has ASD, shares his journey in love and relationships, including his best dating advice.
Getting Past Fears of Dating with a Disability
Chad Cunningham shied away from the dating scene until his 20s. Find out what clicked to get him dating and, ultimately, finding love. Plus find out his big news!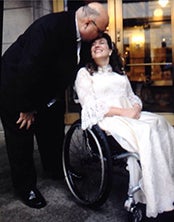 Bridget's Practical Advice for Finding "The One"
When Bridget Houlihan became interested in George, she asked him out. Read Bridget and George's love story
Bridget's Top 5 Dating Tips for People with Disabilities

Bridget's Top 5 Tips for Dating Someone with a Disability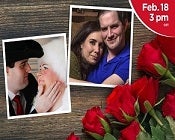 #AskEasterSeals Q&A on Romantic Relationships with Autism
We had a great Twitter chat about finding love with autism. Be sure to check out our recap to get tips on love, dating and more from two couples with autism.

Read on to get our panelists' advice.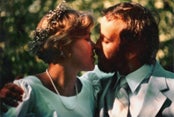 Here are a few romantic, unique, and even funny stories of marriage proposals, plus life after the wedding.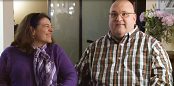 Watch: From First Date to Wedding Day
Bridget and George share their story, from first date to wedding day, and learn more about the ways in which they support each other. Watch their video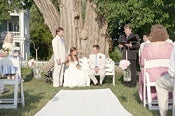 A Wedding, A Wheelchair and No Worries
Palmer Harston Williams shares her love story and her creative ideas for planning a wheelchair accessible wedding.
Get Palmer's wedding planning advice now.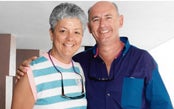 Marriage after 50 Years
Two couples share the ups and downs of marriage after 50 years.
Read the O'Sullivans' and Demers' stories.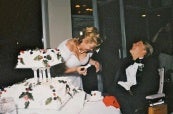 Seeing Beyond the Disability
Elizabeth Wampler stumbled into love with Steve, an adventurous sportsman with cerebral palsy (CP). He often navigates the world with a wheelchair or a mountain-climbing harness while Elizabeth takes on life with the kind of humor and honesty that may make you blush and befriend her all at once. Read Elizabeth and Steve's love story.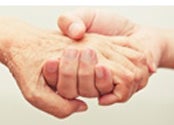 A Webinar for Military Couples on Intimacy
Have you heard? We have a new webinar on intimacy and relationships for military couples. Our free webinar addresses questions on how to identify and meet the emotional needs of your partner and more. Watch the webinar now.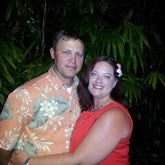 Long-Distance Romance
Sara Heidenheimer shares how she and her husband kept the love and respect for each other strong through his four tours of duty while in the U.S. Navy and her two pregnancies. Get Sara's 6 Secrets for Bridging Military Separations.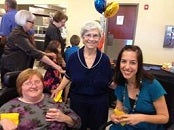 Bonding Over Disability and Then Some

Shayne and Kristen have been friends since they were 3 years old, connecting over school, movies and even their shared disability. Read their story of friendship and support.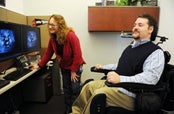 A Nurse and Friend
Ben Trockman finds independence while being cared for by his nurse and friend. Read about Ben's relationship with his nurse.

A Sister's Love
Mary Sykes gives a first-hand account on caring for her sister who has Down syndrome. Read their story of love and sisterhood.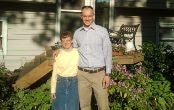 Brothers and Sisters
First-hand quotes from brothers with sisters who are living with disabilities such as Down syndrome. Read these touching quotes on siblings who have disabilities.

Stay tuned for new blogs on relationships all month. Here are some new blogs, along with some favorite blog posts on intimacy and disability from this past year.