Car Donation Program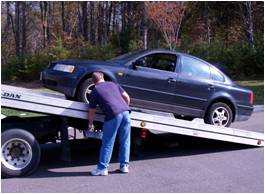 Fast and Friendly Car Donation Service
Donate your used car, van, truck, boat with a trailer, or recreational vehicle to Easter Seals Central Texas, seven days a week, 24 hours a day. It's as easy as filling out our online auto donation form.
Easter Seals Central Texas accepts any vehicles regardless of age or condition!
Prefer to speak to a person? Please have your title in hand and call us at 1-877-ES1-CTEX, (1-877-371-2839) and one of our friendly operators will assist you.
Hours of Operation:
Monday Thurs: 8 am 7 pm (EST)
Friday: 8 am 5 pm (EST)
Saturday 9 am 4 pm (EST)
Sunday Closed
Vehicle donations made to Easter Seals Central Texas are tax deductible. Our organization has been designated by the IRS as a 501c (3) charity. The best practice is to consult with a tax professional on how to maximize your tax deduction since every car donation and tax situation is unique. In general, the IRS limits the tax deduction to the gross proceeds from the sale of the car, truck, or other vehicle. Charitable contributions must be itemized on Schedule A of Form 1040 to qualify. If the gross proceeds exceed $500, Form 1098C "Contributions of Motor Vehicles, Boats, and Airplanes" and Form 8283 "Non cash Charitable Contributions", must also be completed and attached. Forms 1098C and 8283 are required to be provided to the donor within 30 days of the sale of the vehicle.
To learn more on what the donors' responsibilities are prior to making a car donation, please consult the "Donors Guide to Vehicle Donations" found in IRS Publication 4303. The file may be read with Adobe Reader.
Free Pickup and Other Benefits
Free Towing whether it's running or not, you can donate your automobile anywhere in the U.S.
Eliminate the hassle of repairing, advertising, and selling your car by letting courteous, trained staff handle all the details.
Qualify for an IRS Tax deduction.
Rest assured that your donation directly supports our programs and services.
Maximize Your Car Donation Tax Deduction in Moments
Simply call our toll free number at 1-877-ES1-CTEX, (1-877-371-2839) with the year, make and model of your vehicle, the general condition, the vehicle identification number, and with title and lien in hand. We will handle the rest. Our friendly operators are glad to answer any questions you may have. They will arrange a convenient time for free auto towing, and mail your required tax form documentation within four to six weeks.
Easter Seals Central Texas has partnered with Melwood's Charity Car Donation Center, a non-profit agency, to manage and operate our vehicle donation program. Melwood, since 1963, has provided job training and employment for over 2,000 individuals with disabilities.
Want to donate via fax? 1-877-303-4936
Download Donation Form Here