Chief Executive Officer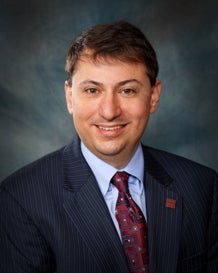 Bob Glowacki is passionate about providing accurate information and access to services for people with disabilities or special needs. "Being part of an agency that serves individuals from before birth to 92 years, I see how the right supports, therapies and involvement at an early age can have profoundly positive effects that can impact a person for a lifetime," he says.
Leadership and service are two words easily associated with Glowacki. He has served the community as an alderman and as a member in a variety of local service clubs and community organizations. He says he developed the vision and skills for uniting service-oriented organizations when he was part of a large undertaking that merged six local parish schools.
After heading the psychological services department for a large local rehabilitation center and managing the supportive living services for Catholic Charities, Glowacki became the Values Based Education Center manager for Kindcare, providing training for human services professionals serving adults with disabilities, and directing a self-advocacy program for adults with disabilities. Two years later, he was named Executive Director.
Starting in 2005, Easter Seals Southeast Wisconsin combined with three non-profits with great traditions, Kindcare (2005), Waukesha Training Center (2010) and Safe Babies Healthy Families (2016). With these mergers, Easter Seals Southeast Wisconsin expanded its reach of services throughout our area to serve the entire lifespan and create efficiencies in administering our program. It was Glowacki's experience and leadership that made him the perfect candidate to lead the organization through these transitions. Easter Seals Southeast Wisconsin is committed to expanding treatment services and programs that meet the needs of families living with autism. It is a natural extension of Easter Seals' mission to provide services so that all children and adults with disabilities have equal opportunities to live, learn, work and play in their communities.
In November 2015, Glowacki received the NonProfit Executive of the Year award from BizTimes Media in recognition of his vision and innovation in advancing the mission of the nonprofit, extensive involvement in a nonprofit and/or creativitiy in bringing new resources and opportunities to the nonprofit.
Glowacki earned his master's degree in clinical psychology from Marquette University.
Bob Glowacki
Chief Executive Officer
Easter Seals Southeast Wisconsin
- National Autism Spokesperson
- Make the First Five Count Spokesperson