Providing services for people with disabilities in Southeast Wisconsin
For more than 80 years, Easter Seals Southeast Wisconsin has provided services to people living with a wide variety of disabilities including Autism, Epilepsy, Cerebral Palsy, and other developmental and physical disabilities. We tailor our services to develop each person's skills at every stage in their life to encourage greater independence. Our services promote opportunities for each person with a disability to live, work and play in their community.
In the spotlight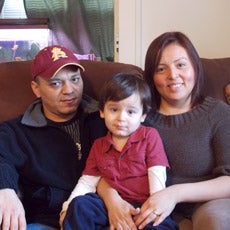 Join us for our new parent training program developed to empower families after an autism diagnosis. Start Early provides education, behavior intervention training, and support immediately after learning your child is impacted by autism. Register for sessions today!
Early Intervention
Birth to Three Services
Intensive In-Home Applied Behavior Analysis (ABA) Therapy
Pediatric Outpatient Therapy
Start Early
Ongoing Services
Pediatric Outpatient Therapy
Behavior Intervention and Consultation
Social Skills Groups
Autism Sports Clinics
Autism Services
After School Program
Project SEARCH
Summer Respite Camp
Autism Services
Adult Day Services
Adult Recreation Programs
Workforce training program
LilyWorks Commercial Services job training
Guardianship
Care Management Unit
Camp Yellow Ribbon
Family Respite and Care
Adult Day Programs
Community Reintegration Programs
Employment Services
Advocacy
Understanding Differences
Education and Consultation
For more information about our programs and services for people with disabilities, please contact us.
It is the goal of Easter Seals Southeast Wisconsin to ensure that all complaints are addressed and resolved in a timely manner. The complaint resolution process is designed to provide you with easy access to the correct contacts.