Life-Changing Services
Easterseals is in the business of changing lives. In fact, it's our mission: Creating solutions that change the lives of children and adults with disabilities and special needs in the Upper and Mid Ohio Valley.
Get a Referral
Our Mission
Easterseals Rehabilitation Center is committed to changing lives through rehabilitative medical care and pediatric therapy in the Ohio Valley. We treat a variety of developmental, physical, and sensory challenges and accept all commercial insurance. No one has ever been denied care because of an inability to pay, which is why community support is vital to our mission.


Show Me Information For
Start Services
Life-changing services start with a simple doctor's referral. If you have concerns about your child's development, talk to your family doctor about Easterseals.
Get a Referral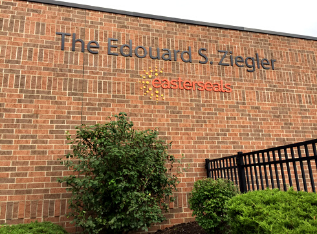 What's New At
Easterseals West Virginia
Easterseals Voted No. 1 Physical Therapy Facility
Ohio Valley residents have voted Easterseals Rehabilitation Center the best local physical therapy facility. The Intelligencer, Wheeling News-Register and Times Leader newspapers announced the winners Nov. 16 at the 2022 Readers' Choice "Best of the Ohio Valley" Gala at Wheeling Country Club. "We thank our community for recognizing our caring, competent and dedicated therapy team. They are the reason we are No. 1," President and CEO Jay Prager said.
Recent Posts From
Easterseals