Life-Changing Services
Easterseals is in the business of changing lives. In fact, it's our mission: Creating solutions that change the lives of children and adults with disabilities and special needs in the Ohio Valley. Despite service interruptions due to the COVID-19 pandemic, that mission continues. Our 30-member team has adapted to offer telehealth and virtual resources for families, and we've implemented additional safety measures to resume face-to-face service.
Get a Referral
Our Mission
Easterseals Rehabilitation Center is committed to changing lives through rehabilitative medical care and pediatric therapy in the Ohio Valley. We treat a variety of developmental, physical, and sensory challenges and accept all commercial insurance. No one has ever been denied care because of an inability to pay, which is why community support is vital to our mission.


Show Me Information For
Start Services
Life-changing services start with a simple doctor's referral. If you have concerns about your child's development, talk to your family doctor about Easterseals.
Get a Referral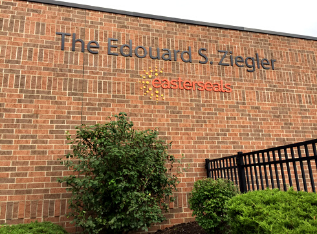 What's New At
Easterseals West Virginia
Recent Posts From
Easterseals