Life-Changing Services
Easterseals is in the business of changing lives. In fact, it's our mission: Creating solutions that change the lives of children and adults with disabilities and special needs in the Ohio Valley.
Get a Referral
Our Mission
Easterseals Rehabilitation Center is committed to changing lives through rehabilitative medical care and pediatric therapy in the Ohio Valley. We treat a variety of developmental, physical, and sensory challenges and accept all commercial insurance. No one has ever been denied care because of an inability to pay, which is why community support is vital to our mission.


Show Me Information For
Start Services
Life-changing services start with a simple doctor's referral. If you have concerns about your child's development, talk to your family doctor about Easterseals.
Get a Referral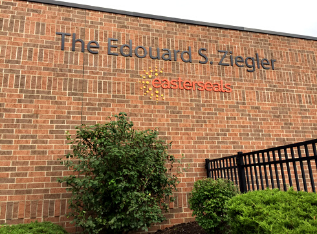 What's New At
Easterseals West Virginia
Ride With Pride in Full Swing
Easterseals West Virginia clients in the Parkersburg area are once again enjoying a unique experience through equine-assisted therapy this summer. The grant-funded program provides clients with opportunities to improve posture, stretching, coordination and focus while caring for and riding horses at the Dutch Pines Equine center in Guysville, Ohio. Pictured are client Jaci with Easterseals Physical Therapist Shawn Jones, left, and Dutch Pines co-owner Jessie Quinlan.
Recent Posts From
Easterseals