PSAs
That's My Easterseals
Nicole Evans - an actor, filmmaker, and disability inclusion advocate - stars in the first of a series of disability equity and inclusion PSAs, digital videos and personal stories dubbed 'That's My Easterseals.' Easterseals created each spot by teaming up and employing talented individuals with disabilities – both in front of and behind the camera.
Follow Nicole Evans on Instagram and Twitter.
That's My Easterseals: Elevating Community
About the Talent: Jamie Brewer is an American actress, model, and legislative advocate. Her work in the critically acclaimed TV series, "American Horror Story", and her participation as a runway model in New York Fashion Week embody her genre-bending yet transformative persona. Her show business resume has raised social awareness for those with Down syndrome. Her successes on-camera have allowed her to become a legislative advocate off-camera. Follow Jamie on Instagram.
That's My Easterseals: Enriching Education
About the Talent: Sofiya Cheyenne is a New York based actor and multi-disciplinary performance artist, teaching artist and disability advocate/consultant. She has appeared in multiple TV shows and theater productions across notable studios in show business: Amazon Prime Video, Netflix, and the Shakespeare Theatre Company to name a few. Sofia is new mom to Logan (16 months) who can speak to the importance of milestones, early development and access to quality life-long education. Follow her on Instagram.
That's My Easterseals: Enhancing Health
About the Talent: Wesley Hamilton was the victim of gun violence, leaving him with a spinal cord injury, in a wheelchair, and suffering from depression. Wes has spent the past four years being recognized as a role model in the Crossfit Community, winning several bodybuilding competitions, even being featured in Men's Health Magazine climbing a rope with his wheelchair. Wes transformed yet again when working with the Fab Five on Season 4 of the Netflix hit show, Queer Eye, who taught him how to be true to himself, leaving him humbled by the experience. Wes is the founder and executive director of the nonprofit Disabled But Not Really (DBNR). He works to bring positivity and hope to the disability community and beyond. Follow Wesley on Instagram.
That's My Easterseals: Expanding Employment
About the Talent: Danny J. Gomez is an actor and model who suffered a spinal cord injury that forced him to reevaluate his life and goals. Through his fortitude and perseverance, he has produced and starred in a number of award-winning shorts films that featured in the the annual Easterseals Disability Film Challenge. Danny found lots of new success after his participation in the film festival; he joined a modeling campaign with Zappos Adaptive and appeared as a guest in NBC's hit medical drama: New Amsterdam. He hopes to continue to be a positive force of advocacy for the disability community in the entertainment industry. Follow Danny on Instagram.
Meet the Production Crew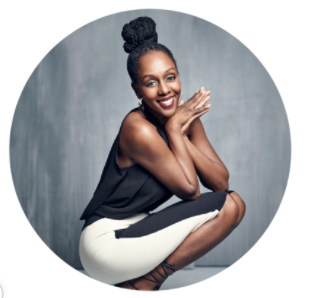 Stephanie Thomas is a disability fashion consultant. With the goal of eradicating ableism in the fashion industry, Stephanie Thomas works with companies to better serve people of disabilities. Ms. Thomas has had a lifelong interest in fashion and uses her three decades of advocacy to consult academic and corporate clients. Follow Stephanie on Instagram.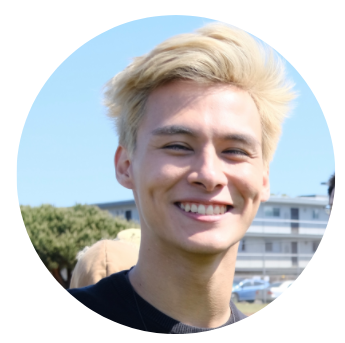 Matthew Placencia is a filmmaker and editor in the San Francisco Bay Area. He is an ambulatory wheelchair user diagnosed with dystonia at the age of 3. A recent graduate from UCLA, Matthew has edited numerous short films, including "Le Jour", which made its way to the Cannes Short Film Corner in 2019. In his spare time, he enjoys cooking and playing music.
Past PSAs
Disability is not Inability (2020)
Supporting Communities During COVID-19 (2020)
#StayHomeSaveLives: We're All In This Together (2020) - Featuring: Jenni Gold, Danny Woodburn, Jamie Brewer, Tobias Forrest, Nic Novicki, RJ Mitte, Diana Elizabeth Jordan, Micah Fowler, Millicent Simmonds, and Cole Sibus