WM Finds His Voice
A young learner at OPAC is ready to speak his mind with the help of assistive technology
The impact that a communication device can have for a child with autism is amazing—often giving them a voice for the first time in their life. The right technology can help a child to increase their communication, independence, and social interactions.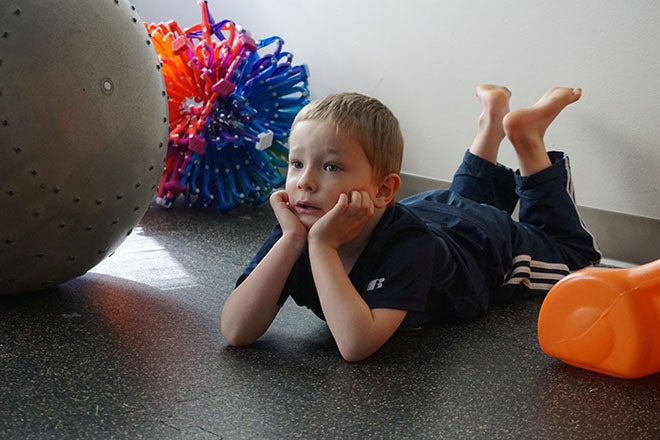 WM, a young learner at Easterseals Olympic Peninsula Autism Center (OPAC), is a spirited and bright 4-year old who happens to have non-verbal autism. Though he knows his numbers, letters, shapes, and colors, he struggles with speaking. This makes it difficult and often frustrating for WM to communicate his wants and needs. When he came to OPAC, he was unable to tell us what he wanted to play with, what he wanted to eat, or even that he needed a drink of water.
It was clear that to the therapists at OPAC that WM needed a communication device to reach his full potential. Our staff worked tirelessly with WM and his mom as they navigated the journey through speech pathologists and insurance providers. When WM's mom was able to borrow a device on a short trial from WATAP, she knew they were on the right track—but unfortunately, they had to send it back when the trial ended.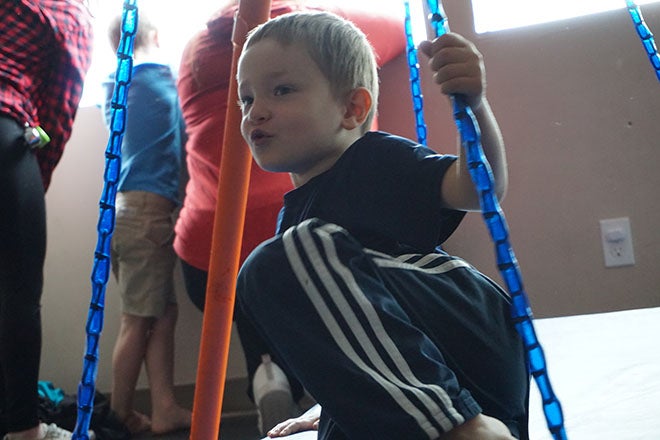 Finally, after some setbacks and delays, WM's mom was able to secure a brand new device. WM now has a device that allows him to speak his mind, share his thoughts and feelings, and have a voice of his own—just like all kids should. And, just like all kids, he's especially good at sharing what he doesn't like. After a recent visit with a speech therapist he isn't very fond of, WM used his communication device to say he was 'ready to leave', and that he 'didn't want to play anymore'.
WM's mom put it best: "Give him a voice and he'll use it!"
We couldn't agree more, and we can't wait to hear everything else WM has to say now that he has found his voice.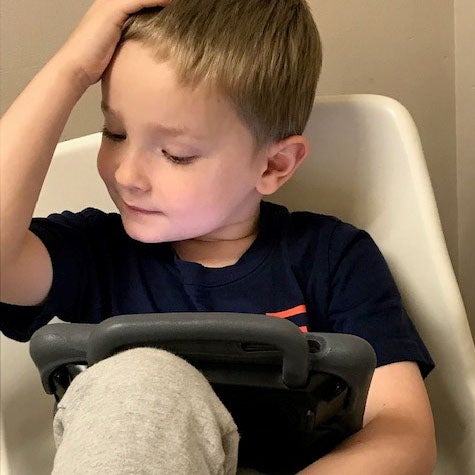 WM with his new AAC device
To learn more about Easterseals Olympic Peninsula Autism Center and our center-based ABA Therapy, click here.