Get Involved and Support Easter Seals!
Helping people with disabilities is what we do at Easter Seals... but we can't do it alone. One way to get involved is by participating in an Easter Seals event. Whether your time is spent fundraising or volunteering, we appreciate your effort to help create solutions that change lives. Visit this site often for updated information events in your area!
In the spotlight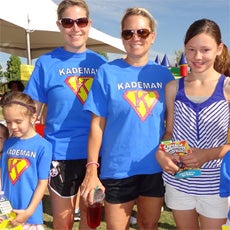 Easter Seals Walk With Me is an event to raise awareness and support for families living with disabilities! Join hundreds of passionate people in your community for a day full of entertainment, fun and, of course, our signature walk! Every walk event is different -- your walk could be at a local school or at the aquarium. But every walk is a lifeline of funds that enables your local Easter Seals to continue providing vital services and support to people with disabilities and their families.