Veteran Employment PSA Videos
Examine the Unique Skills of Returning Veterans
Are you or anyone you know looking to hire employees who bring extraordinary technical and leadership skills to a company's bottom line? Hire a veteran. Easterseals has launched a series of Public Service Announcements (PSAs) that use light humor to reinforce veterans' positive attributes. In fact, we collaborated with hilarious, award-winning film producer and director Judd Apatow on our latest PSA, now live.
Watch Our New PSA with Actor Rob Riggle!
Watch our anticipated PSA, "What to Wear," starring actor Rob Riggle. It's the third in our series of three PSAs, each with a cast and crew of veterans who were recruited through our partners, Veterans in Film & Television (VFT), a 1,500+ member group of veterans working in all aspects of the entertainment industry.
Easterseals was ecstatic to work with award-winning film producer and director Judd Apatow, who served as a mentor to the director of the third PSA, "What to Wear." This PSA will continue to reinforce the value of employing veterans. Watch the "What to Wear" PSA now!
Behind-the-Scenes of the Filming
Watch the Original PSAs on veteran employment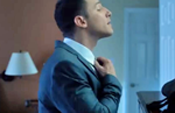 This isn't your average "morning Joe." You've got to see this veteran's unique skills in action.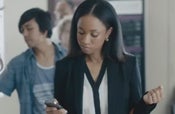 This veteran's high level of discipline and organization transfers into civilian life.