Military & Veteran Services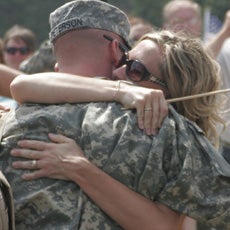 Carl Vinson VA Medical Center: Easter Seals Middle Georgia has an ongoing partnership with the Carl Vinson VA Medical Center in Dublin. We offer Veterans job employment in our facilities, job coaching, transportation and other services. Contact Easter Seals Middle Georgia to inquire about our Veterans services.
EXCEPTIONAL FAMILY MEMBER RESPITE SERVICES: The Exceptional Family Member Respite Program (EFMP) matches screened, trained and qualified respite providers with eligible Air Force families who have children diagnosed with moderate or severe special needs living in the vicinity of Robins Air Force Base in Houston County and Warner Robins, Georgia.