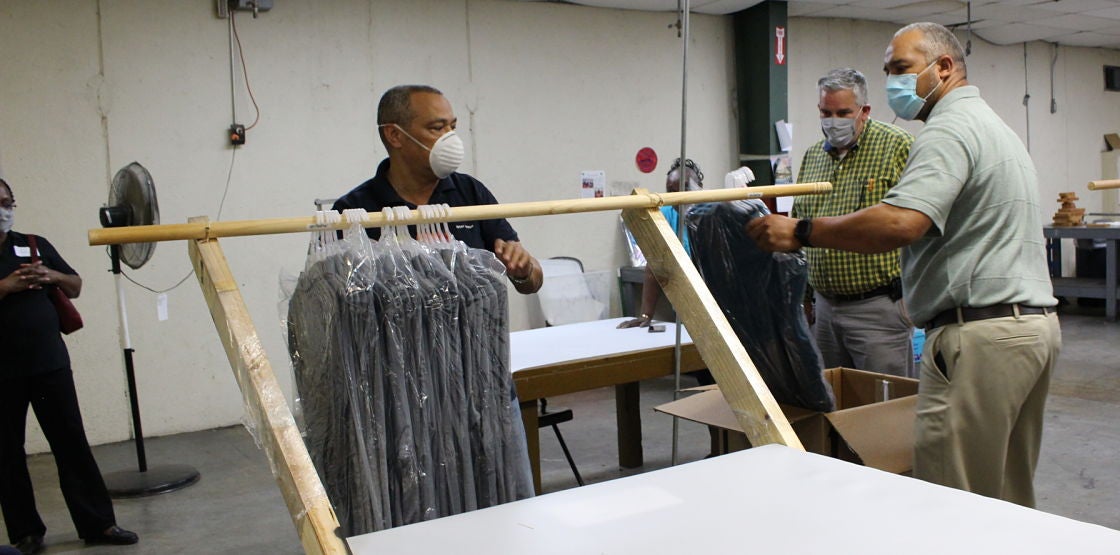 Employment and Training
Employment Services
Transitional Employment:
A regular-assignment paid job in Easter Seals' industries. This service may be for a short time as the person prepares for community employment, or it may last as long as the need persists.
Supported Employment:
Community employment with a job coach and support as long and as intensive as needed.
Community Employment:
Integrated Easter Seals employment in a community setting with limited support.
Job Placement:
Job matching and assistance with basic application and interview skills and use of Easter Seals' extensive network of employers.
Non-Core Rehabilitation Services
Easter Seals offers services for the whole person. Although individuals seek out Easter Seals Middle Georgia for help with employment problems, significant issues in other life areas often negatively effect employability. Certain non-core services have proven valuable in the pursuit of employment independence.
Transportation Services:
Public transportation does not exist in our area of Middle Georgia. Employment means private transportation. While a person is "getting on his or her feet," subsidized transportation is often needed. Rides to work can be subsidized by Easter Seals, DOL Rehabilitation Services, Department of Family and Children's Services, or other providers.
Referral Services:
Easter Seals Middle Georgia Maintains an external network of providers of a great variety of human services. Services needed by Easter seals employees are accessed through this network. From mental health counseling to credit counseling, from housing services to nutrition training, and from medical services to work clothing; Easter Seals helps make the connections that lead to vocational independence.