Leadership
A Message From the CEO
Dear Friends,
In reflecting on 2016, what signifies this year and what will ultimately become our one year "snap shot" in time is our rebranding initiative. You will see throughout our website, in our annual report, and in our Year in Review, that we have replaced our beloved and historic red lily logo with a vibrant orange image accompanied by yellow accents. Our familiar name "Easter Seals" is now one word and is presented in a different, modern font style. Our new tagline "Taking on Disability Together" is a bold, direct and clear message. What you are seeing is not only a Louisiana effort, but a National undertaking, over two (2) years in the making and now several months into implementation.
Rebranding was an emotion journey for many of us who have been intimately involved with the organization, either as staff members, clients, stakeholders or supporters. The near 100-year-old "brand" was comfortable, safe and consistent and many of us struggled with change. As the journey unfolded, this initial fear of change and the unknown turned into excitement. Rebranding was a way for us to celebrate the past and proudly reflect on the millions of individuals and families Easterseals has supported, as well as an opportunity for us to embrace the future. This reintroduction allowed us to remind those who know us well that we are still here and will be for many more generations. Rebranding also served as a chance to introduce ourselves to those younger people who may not know us, but may need us in the future.
Since 1919, Easterseals has been the indispensable resource for people and families challenged by disability. Now, as America faces a broad range of new issues, Easterseals is changing the work we do and helping to redefine disability for the 21st century by making profound positive differences in people's lives every day. Please enjoy learning more about the impact Easterseals Louisiana is making on the lives of people of all ages with intellectual and developmental disabilities, our elderly, and persons with behavioral health challenges. We are Easterseals Louisiana, and we are
Taking on Disability, Together.
With Warm Regards,
Tracy Garner,
President/CEO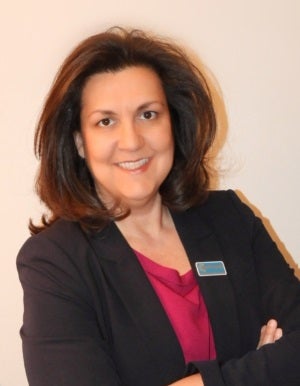 ---
Leadership Team
---
EASTERSEALS LOUISIANA 2016 BOARD OF DIRECTORS
CHAIRMAN - Peggy Parker
SECRETARY - Tammy Randles
TREASURER - Dennis J. Tizzard
Anna F. Breaux
Deborah Coleman
Christian A. Garbett, Sr.
Gena Gore
Brianne S. Rome
Patrick J. Yoes, Sr.
Lifetime / Emeritus Members
Ronnie Kole
Gardner Kole
Terry Snyder
---
---
Our leaders work hard to plan for the future of Easterseals Louisiana!
Want to learn more about the future of Easterseals Louisiana? Check out our 2016-2017 Strategic Plan, here!
---