Partner of the Month: Ryan Swanson Cleveland
Join us in thanking our May 2021 Parnter of the Month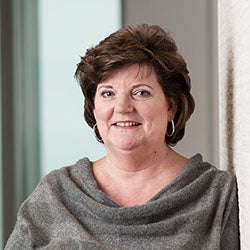 Great partnerships come together in many ways. Sometimes a relationship forms with a vendor, a program participant family, or a local business looking to make an impact. Our relationship with Ryan, Swanson & Cleveland, PLLC came about through Easterseals Washington Board Secretary, Susan Fox.
"Susan is a shining star for our organization. While she takes her Board service very seriously, she brings impact through her refreshing wit and sincere admiration of the staff that deliver services to so many Washington state families." –Cathy Bisaillon, President & CEO of Easterseals Washington
Since joining the Easterseals Washington Board of Directors in 2018, Susan Fox has been an inspiring leader, influential voice, and tireless supporter. With her help, we are serving children and adults of abilities and all ages across Washington, and elevating our programs to new heights. During her time on the Board, Susan has also given us the incredible opportunity to partner with her employer, Ryan, Swanson & Cleveland, PLLC.
As one of the most value-driven law firms in Seattle, Ryan, Swanson & Cleveland, PLLC has been a truly impactful partner for Easterseals Washington. Whether sponsoring events, playing in our annual golf tournament, or hosting us for Board meetings, they are always willing to support us when called upon. We look forward to many more years of partnering together, and hope to visit their beautiful offices again when we return to in-person Board meetings. For now, please join us in thanking Ryan, Swanson & Cleveland, PLLC as our May 2021 Partner of the Month.
Learn more about Ryan, Swanson & Cleveland, PLLC
Want to get your hands on some Ryan, Swanson & Cleveland, PLLC gear? They donated some nifty cooler bags that will be in our upcoming golf tournament swag bags! Register today