Partner of the Month: Kitsap Unitarian Universalist Fellowship
Please join us in thanking KUUF for their dedication to our mission.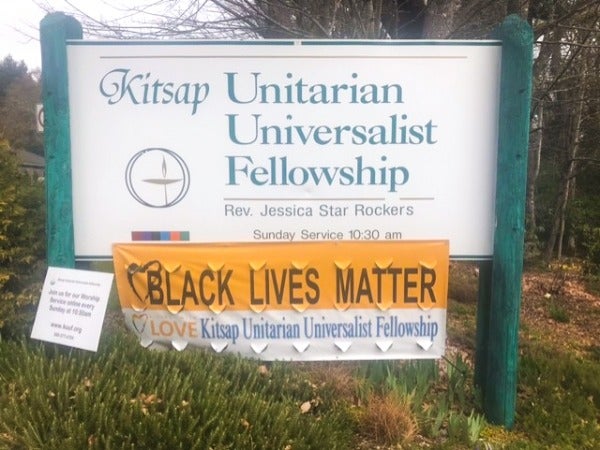 Five years ago, Easterseals Washington acquired what is now known as Gateway Adult Services, a program that provides daily health and recreation services for adults of all ages with disabilities. Little did we know that with the Bremerton program came one of the most mutually respectful partnerships in our organization's history.
Gateway operates from a leased building on the campus of Kitsap Unitarian Universalist Fellowship (KUUF). The fellowship's mission aligns beautifully with ours, as it includes an emphasis on diversity and service to its community.
"This business relationship has transformed into a true partnership because of the wonderful people at KUUF. The fellowship's board members reach out often to ensure that we have what we need to fulfill our mission," comments Cathy Bisaillon, Easterseals Washington's President & CEO.
Lisa Johnson, KUUF Board Co-President, also reflects fondly on the collaboration: "KUUF is so proud to partner with Easterseals. We share common values and even some common staff, and it is so exciting to know that Gateway Adult Services is in a position now to continue serving such an important and underserved population. We look forward to many years of working together."
As we gear up to re-open in-person services at Gateway, we are excited to announce planned renovations to the facility that will improve its appearance, functionality, and accessibility. Stay tuned for updates!
Learn more about KUUF at www.kuuf.org