Partner of the Month: Bellmont Cabinets!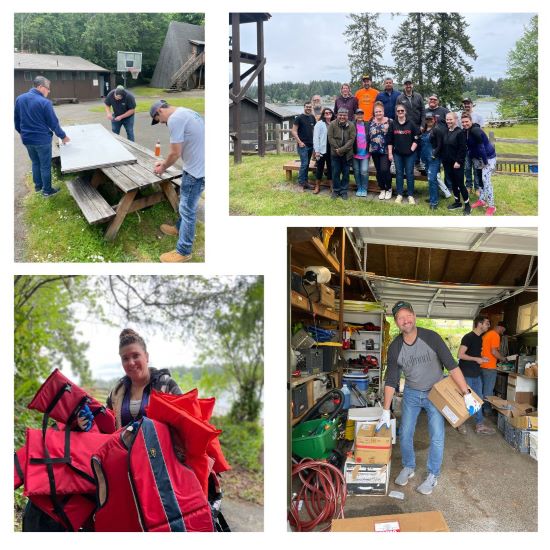 Steve Bell is passionate about his business. Overcoming severe business hardships led to the formation of Bellmont Cabinets, and that lesson compels the company to be the industry leader and to support its mission to have happy customers and well-supported employees and partners. Since becoming our corporate partner in 2020, the folks at Bellmont Cabinets have shared their time, their resources, and their hearts to fuel our mission.
This summer, Bellmont Cabinets organized a volunteer day at Camp Stand By Me so that our awesome campers could enjoy beautiful grounds and refurbished furnishings and equipment. They tackled fixing up the craft room and its porch, worked on our cabin doors, and gave our sheds some TLC.

"The camp cleanup volunteer project was an awesome opportunity for us to bring a very diverse group in to work together. It was amazing to be able to help serve with my fellow team members to get the campers that would get to experience so much joy over the summer. The cleaning, decorating, and organizing really brought our team together, the staff was gracious and made the work fun. It was such a great experience and we can't wait to go back and do it again! Thank you for allowing Bellmont to serve Camp Stand By Me!"
- Mike Heritage, Sales Representative
We are proud to partner with Bellmont Cabinets. Join us in thanking them for going the extra mile for the people we serve.
Learn more about Bellmont Cabinets
If you or a business you know is interested in investing in the lives of children and adults with disabilities, reach out to jsmith@wa.easterseals.com.
Learn more about our current community partners here