Board of Directors Finds Inspiration at Camp
A day of fun, leadership, and philanthropy on our fully-accessible grounds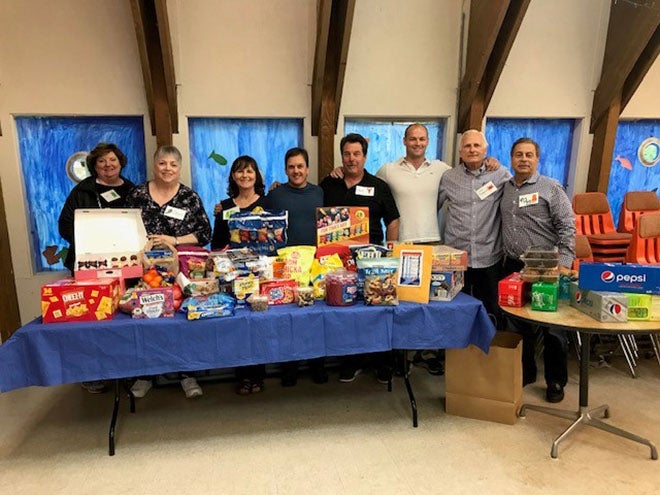 The Easterseals Washington Board of Directors held its annual meeting at Camp Stand By Me this June, bringing with it some tasty snacks for our dedicated staff and volunteers as well as Amazon gift cards for staff to purchase some much-needed items from Camp's Amazon Wish List.
Once a year, the Board holds a full-day meeting at Camp—giving it the opportunity to see the true impact of its leadership. From spending time with campers and staff to exploring our fully-accessible grounds, the day was an unforgettable experience for everyone involved.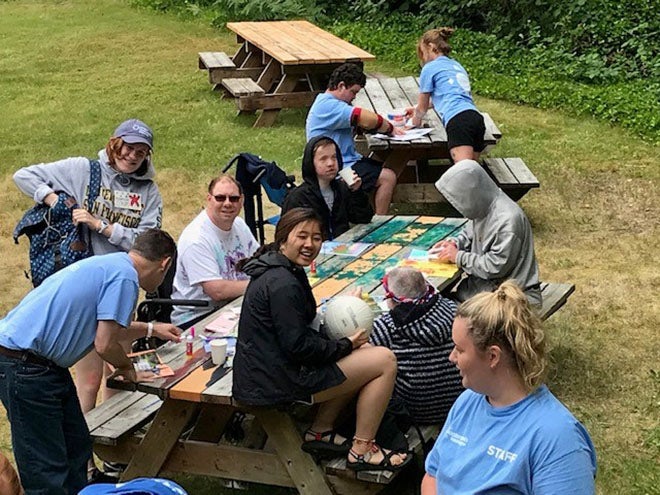 We are grateful for the guidance and inspiration that all of our volunteer board members share with the organization. With their leadership, we are serving thousands of children and adults of all ages and abilities across the state every year.
"I'm so glad we held the meeting at camp. I'm proud that we have Camp Stand By Me as part of Easterseals Washington, and it is motivating to see the incredible impact of our services." -Elayne Burton, Easterseals Washington Board Member
If you would like to learn more about the Easterseals Washington Board of Directors, please email us at philanthropy@wa.easterseals.com.