Board Member Transitions: A personal note from Cathy Bisaillon
"Change is the only constant in life." -Greek philosopher Heraclitus
Three exceptional volunteers' terms are coming to a close after serving on our Board of Directors for several years. The strength of a Board comes from its diversity, and these leaders all brought unique skills, talents, and resources that complemented and challenged each other to move Easterseals Washington forward. To Lanse, Shireen and Tom—I am touched by all you did, and I miss you already.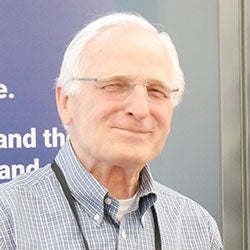 Lanse Richardson
Retired, Boise Cascade
With a mind for numbers and a heart for service, Lanse made financial reports understandable—even for those who were new to general ledgers and balance sheets. When not "donning the green eyeshade" as our Treasurer, you could find him at Gateway Adult Services where his daughter is a participant, or touring our other programs and brightening the day for our staff. He brought insight to every discussion and wit to every gathering throughout his four years of Board service. We will let you retire from the Board, Lanse, only because we know that we will still see you at Gateway and hopefully at our Chili Cook-off and Ugly Sweater Party.
Shireen McCleary
Amazon
What's a Board without a true people person? We have had that in spades with Shireen for the past three years. A member of our Development Committee, Shireen landed a high-profile speaking engagement for me and secured a new fundraising relationship with a local restaurant. She was always available for bouncing ideas and giving public relations tips, and her smile was infectious. I love that our mission resonates with Shireen, and I look forward to our paths continuing to cross.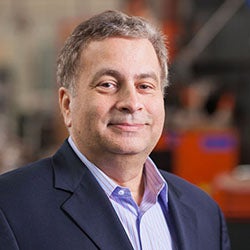 Tom Miller
Western Industrial Tooling, Inc.
"What do you need? I'll do it!" was Tom's motto when he joined our Board in 2016. Chairing one committee must not have been enough of a challenge, as there was a time when he headed up both the Fiscal and Governance committees. Add to that serving as Secretary and running his own company… and did I mention that he became a father in the middle of everything? The coolest thing about Tom is his laid back style and sincere enjoyment of conversation and fellowship. I am already planning to lure Tom back with a wine event in the spring.