Board of Directors Bios
Get to know our dedicated volunteer board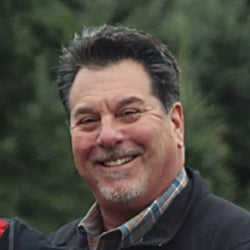 Gregg Picard
Board Chair
Microsoft
Gregg Picard is a Senior Business Management professional who is responsible for annual planning across the Enterprise Support at Microsoft Corporation in Washington. His career with Microsoft along with other roles in technology firms gives him a great ability to strategically run and execute business planning with foresight and intentionality.
Gregg joined the Board of Directors in 2017 and used his expertise to lead the development team before becoming the Board Chair in 2020. Gregg's connection to Easterseals Washington began at Camp Stand By Me, where Greggs's son has been attending for over 10 years.
In his own words, Gregg says "Camp Standby me has been a godsend for our family. I joined the board at Easterseals as a way to give back."
---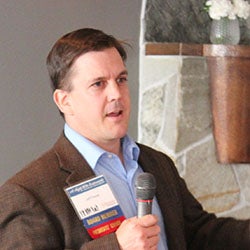 Jeff Pavey
Board Vice-Chair
Dude Solutions
As a Senior Sales Manager at Dude Solutions, Jeff is interested in connecting organizations and people to good ideas that transform the way they govern, communicate and conduct business. He is a tireless advocate for ideas he believes in and is adept at promoting and communicating their value to others.
Since joining the Board of Directors in 2015, Jeff has set an example as a leader, fundraiser, and volunteer. Jeff served as Board Chair from 2017-2020, during which time our organization reached new heights and expanded our services to reach people of all ages and all abilities.
In his free time, Jeff enjoys spending time with his family and watching his favorite hockey team, the Colorado Avalanche.
---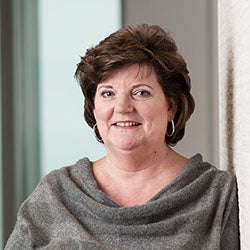 Susan Fox
Board Secretary
Ryan, Swanson & Cleveland, PLLC
Susan Fox joined the Easterseals Washington Board of Directors in 2019, and currently serves on the Development Committee and is the Board Secretary. After graduating from Willamette University College of Law in 1985, Susan has been in private practice with Ryan, Swanson & Cleveland, where she handles a wide variety of complex commercial litigation matters, contract breach disputes, real estate foreclosures, and construction-defect litigation. Much of her practice involves employment law, including issues relating to wrongful termination, wage issues, and other employment-related topics, including discrimination based on physical and mental abilities and accommodation laws. Susan often helps clients understand and comply with the various State and Federal laws that provide access to individuals facing barriers to employment.
Susan sought out the opportunity to serve on the Easterseals Washington Board of Directors as a means of giving back to the community and helping others. She has spent the past year visiting the many programs offered by Easterseals Washington in order to gain an understanding of the challenges faced, services provided and stakeholders served. Going forward, Susan hopes her legal experience and work with various business clients will be a value-add to the Board and to the mission of the organization.
---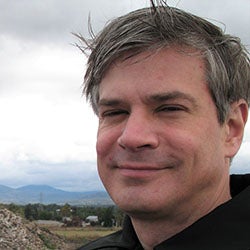 Jim Epes
Board Treasurer
Microsoft
Jim is a Director at Microsoft, where he's held various marketing and product-planning roles and currently oversees a partner channel program. He joined the Easterseals Washington Board of Directors in early 2020 to give back to the Seattle community that has been a wonderful home to him since he moved here in 1990 from the East Coast.
Before his career in tech, Jim was a print journalist for 10 years—a role that enabled him to engage in public policy and social justice issues through writing. This new board role provides a path back to addressing those issues. Jim has previously volunteered for various causes such as Habitat for Humanity, a suicide hotline, PSKS (a home for street kids), and the Nature Conservancy. This is his second board role.
Jim holds an English degree from Duke University, an MBA from UW, and a Master's in Journalism from UC Berkeley. He's married to a designer (also at Microsoft) and lives in Seattle with a very old cat, Sprout. Both he and his wife lost fathers to progressive disabling diseases—Parkinson's and MS. In his spare time, Jim enjoys cooking for friends, reading about history and politics, and planning kayak expeditions to various parts of the world.
---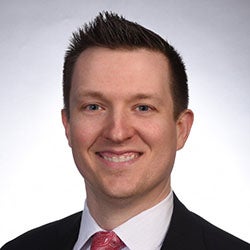 Adam Baggett
Perkins Coie Trust Company
At Perkins Coie, Adam's focus is comprehensive financial planning, wealth management, and trust administration. He began his financial planning career at Northwestern Mutual, joining the firm after working in several management roles across different industries. He is also an adjunct faculty member at Bellevue College and teaches education classes for the CFP designation.
A native of Illinois, Adam learned of Easterseals at a young age while his mom served as Treasurer of Easterseals in Chicago.
Adam is married to Amelia, and they enjoy exploring Seattle with their friends. In his free time, Adam likes to read, write, golf, lift weights, and look at homes.
---
Marcie joined the Easterseals Washington Board of Directors in September 2020 and immediately made an impact with her drive and passion to make an impact on the families we serve. Marcie is the CEO and Chief Talent Strategist at Another Souce and has worked in recruitment for much of her career. She was introduced to the disability community by learning about the importance of an inclusive hiring process and making accommodations for job seekers with disabilities. As a Board member, Marcie hopes to lend her experience and perspective to advance our mission while continuing to learn and broadening her perspective.
Marcie has been married for 21 years and has two daughters—both in high school. Her happy place is Lake Chelan, which she calls her "little piece of heaven". Marcie played collegiate tennis at Seattle University and still loves to play any type of competitive game.
---
Matt works as the business development manager at Scott Coatings in Seattle. He holds a degree in business with a minor in economics from Central Washington University. He spent 6 years in the Navy and has a strong belief and conviction in the values of not only Scott Coatings but also Easterseals Washington. He became involved in our organization through a fellow board member and friend, Jordan Stair. He enjoys spending time with his family, golfing, and going to his family's cabin on Henry Island.
While serving in the Navy, Matt was part of the capture and holding of 13 pirates. The top item on his bucket list is to climb Mt. Rainer.
---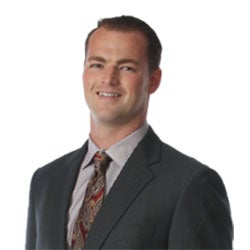 Jordan Stair
The Partners Group
Jordan is a fourth-generation insurance broker. He began his career working for the nation's largest provider of risk management and insurance brokerage services to the nonprofit industry. In 2014, Jordan joined The Partners Group to build their Human Service Practice. Through volunteer initiatives, board participation, legislative advocacy, and collaborative initiatives, Jordan has been successful in building a team that understands the challenges human service providers face.
Jordan's family has been involved with Easterseals Washington for many years. His sister, Jesse, attended and loved Camp Stand By Me. Since joining the board in 2018, Jordan has made a major impact on the organization and helped launch our annual Ugly Sweater Party—one of our most successful fundraising events.
---
Paul comes to us with more than 20 years of work experience in business and technology. He has a Bachelor of Science degree in Management of Information Systems from Florida Atlantic University. Currently, he works for Microsoft Consulting Services as a Delivery Architect. Here, he works with a diverse global group, where he oversees the planning, implementation, and delivery of a large global enterprise of Dynamics 365 ERP.
In his free time, Paul enjoys spending time with his family and his three sons. All of which keeps him quite busy - from enjoying time at the beach to the zoo, and even playing the drums with local bands or in his studio.
Paul looks forward to leveraging his experience and expertise to help grow our organization, and help strengthen our mission of ensuring everyone—regardless of age or ability—is fully included and empowered.
---
Sridhar is a Principal Product Manager at Microsoft, designing and building compliance controls for engineering teams at Microsoft. With 20 years of work experience, specializing in designing and building hardware and software products for customers all over the world.
Sridhar holds a Bachelor's degree in Mechanical Engineering from Jawaharlal Nehru Technological University, India, and is currently pursuing a Graduate Certificate specializing in Technology and Engineering Management from Stanford University. His goal is to convert to a part-time Master's program in 2021.
He began getting involved with children with disabilities when his son was diagnosed with limited social interaction capabilities. Since then, it has been important to Sridhar to help all people with disabilities. He looks forward to making a difference by partnering with Easterseals Washington as a Board of Directors, where he will be able to help spread our mission and empower all people living with disabilities.
---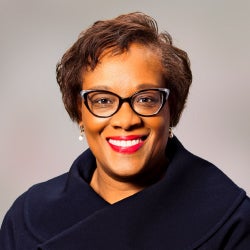 Faye Chess
Seattle Municipal Court
Faye is a sitting judge on the Seattle Municipal Court's bench. Prior to her election and subsequent election, Faye served as a Judge Pro Tempore in King County District Court for over twenty-two years. She was previously the Director of Labor Relations for Group Health Cooperative and Sr. HR Consultant for Providence Health and Services and Swedish Medical Center. For many years, she worked in the public education sector, first as Deputy General Counsel and Interim Executive Director of Human Resources for Seattle Public Schools specializing in employment and labor, special education, and student disability plans and later as the Executive Director of Human Resources and General Counsel for Tukwila School District. After receiving her B.A. from Purdue University and her law degree from University of Cincinnati College of Law, she worked as a staff attorney for The Public Defender Association in Seattle, WA. She also served as Deputy General Counsel and Interim General Counsel for Seattle Housing Authority. Faye is a District and Municipal Court Judge Association (DMCJA) member on the Washington State Minority and Justice Commission and a member of the Washington State Civil Legal Aid Oversight Committee.
After decades of being an active member of three national organizations dedicated to public service and as a former board member for some local nonprofit organizations in the Greater Seattle areas, Faye is excited to be able to help individuals live healthy and productive lives as an Easterseals Washington board member.