State Office Team
Providing administrative and fundraising support to our programs across the state.

Cathy Bisaillon
President and Chief Executive Officer
Cathy Bisaillon has worked for Easterseals Washington since 1995, and has been the President and Chief Executive Officer since 2002. Her commitment to helping people with disabilities and their families dates back to her ninth birthday when she met her cousin, Beth Ann, who had Down Syndrome. From that day when she and Beth Ann played the piano together, Cathy formed the attitude that all people deserve the opportunity to feel productive and included in their communities.

Email Cathy
Call Cathy: 360.981.9263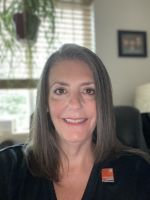 Holly Morgan
Chief Operating Officer
Holly dreams of living life on a warm, sunny beach, eating tacos with her dogs and husband – unless she is helping folks in need to build a life without disability-related barriers. With more than 20 years of experience in non-profit administration and program management, she brings joy and dedication to work every day and is obsessed with innovating new ways to meet the needs of our community. And tacos. She is definitely obsessed with tacos.
Email Holly
Call Holly: 206.824.1589
Dena Adkins Conley
Vice President of Human Resources
Dena wears many hats and enjoys the variety that each day brings. She contributes to employee retention and development by administering benefits and wellness plans, and she developed and manages the ESW Volunteer Program. Under her leadership, our organization is building a large, diverse volunteer force throughout the state. Dena began her career with ESW in 2008 as an Administrative Assistant, was promoted to Office Administrator, and later promoted to her current position.
Email Dena
Call Dena: 206.281.5700 ext. 102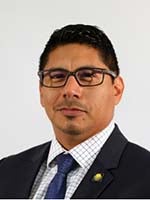 Avelino Estrada
Vice President of Programs
Avelino is a multilingual professional with over 15 years of experience in business development, business operations and finance, in both for-profit and non-profit sectors. He wants to make a lasting impact with children and adults with disabilities by offering new services and expanding Easterseals Washington's footprint all over the state. Avelino loves to play music, ride his bicycle, run obstacle course races, go camping, and read classic books.
Email Avelino
Call Avelino: 425.652.9962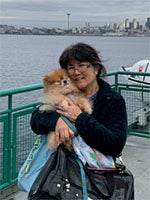 Jespah Koja
Office Administrator
Jespah started with Easterseals Washington in the fall of 2019 and likes the emphasis this organization has on helping others. As the Office Administrator, she handles accounts payable, office management, and troubleshooting computer issues. Her background in office management and bookkeeping started with an elective class in Accounting that she took in college as an Art major. When she is not at work, Jespah enjoys reading and spending time with her dog.
Email Jespah
Call Jespah: 206.281.5700 x103
Jesse Smith
Development Director
Jesse joined the team at Easterseals Washington after moving to Seattle from Portland, Oregon. With over 5 years of experience in development, fundraising, and strategic communications, he brings new ideas for cultivating support, building lasting relationships, and growing the Easterseals community.
Email Jesse
Call Jesse: 505.919.9859
Hannah Jacobson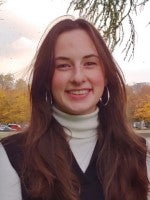 Development Assistant
Hannah joined Easterseals Washington's team in October of 2021 and assists in development programming, fundraising, and outreach. Born and raised in Washington, Hannah is excited to use her background in community information and social services to help create resources for individuals with disabilities living in her community. Away from work, Hannah loves camping, exploring the outdoors, and attempting to cook new foods.
Email Hannah
Call Hannah: 206.281.5700 x105
Tegest Tesgaye
Accounts Receivable
Tegest joined Easterseals Washington in October of 2017 and handles the accounts receivable for our three adult service programs. Born in San Jose and raised in Seattle, Tegest enjoys being outdoors with friends, family, and her dog when not at work. As a child of two Ethiopian immigrants who came to the US with nothing, Tegest knows first-hand the importance of helping your community.
Email Tegest
Call Tegest: 206.281.5700 x108