Smoking Cessation
Easterseals and CVS Health Foundation Take on Disparities in Smoking Among Washington State Disability and Veteran Communities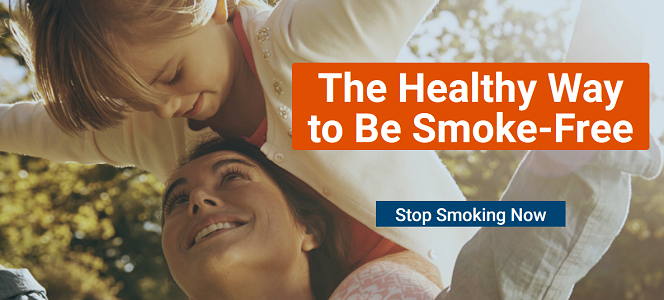 At Easterseals Washington, we're committed to enhancing the health and well-being of Washington state. We promise that a healthier you will be a breath of fresh air, and Easterseals has the resources to start you on the path to a tobacco-free life. We believe in taking the whole you into account when helping you meet your goals.

Research shows there's a higher nationwide incidence of smoking among the populations to whom we provide daily support, including individuals with disabilities, veterans and caregivers. That's why we teamed up with CVS Health, the nation's leading force behind a smoke-free America, to launch a national smoking cessation program to help veterans, people with disabilities and caregivers live healthier, tobacco-free lives.
Tobacco use remains the single largest preventable cause of death and disease in the United States. While more Americans are kicking the habit, 42 million still identify as smokers—accounting for 1 out of every 5 citizens. People living with disabilities face even higher instances of smoking, nearly 40% more than those who reported having no disability (CDC, 2011).
CVS Health knows promoting a tobacco-free lifestyle extends well beyond their cigarette-free stores. That's why they're working with Easterseals, the nation's indispensable resource for people facing disability, to help the disability community, veterans and caregivers kick the habit for good.

"If we are to help Americans on their path to better health, then tobacco-free living must remain a top, public health priority—for people of all abilities," said Eileen Howard-Boone, President, CVS Health Foundation. "And that path starts in a different place for everyone. Together with Easterseals, we're engaging the populations they serve including people with disabilities, veterans and caregivers who we know want to quit, but may not know where to start."

Through support from the CVS Health Foundation, and in collaboration with the American Lung Association (ALA), Easterseals Washington is advancing a smoking cessation program specifically tailored to the populations it serves: people with disabilities, veterans and caregivers—all groups with higher incidence of smoking. The partnership leverages the American Lung Association's Freedom from Smoking online program, which takes participants through modules containing tips and lessons to quit smoking.

"We're proud to partner with the CVS Health Foundation as we help the individuals and families we serve kick the habit for good," said Cathy Bisaillon, President & CEO, Easterseals Washington. "We hope that Washington state families, people we serve and our employees are inspired to take advantage of this opportunity."
Easterseals Washington was among eight affiliates to receive this year's grant. The grant will support local efforts to put the Washington state community on the path to better health. With our friends at the CVS Health Foundation and the American Lung Association, we're proud to offer you resources that fit your abilities and goals. Take a deep breath and let's go! For more information about smoking cessation visit www.easterseals.com/cvs-smoking/.