Perigee Fund Awards Grant to Fund PFML Outreach
New Community Partnership will help Yakima families reach their full potential
We are excited to announce that Easterseals Washington has been awarded a grant by the Perigee Fund to help Yakima families access Washington State's Paid Family Medical Leave (PFML). As a Perigee Fund Community Partner, we look forward to helping families access the resources they need to reach their full potential.
Jane's House Child Development Center Program Director, Tomi Barragan and Assistant Director, Lynette Gutierrez, and Easterseals Washington Vice President of Human Resources, Dena Adkins Conley will oversee this important outreach and will receive training, communications support, and resources to connect expectant parents and families with very young children to PFML information, education, and enrollment assistance in Yakima County. By working together, we aim to ensure that all working parents and primary caregivers know about the income they are entitled to and that more are able to choose options that give them time to bond with their babies without undermining their family's financial security.
About the Perigee Fund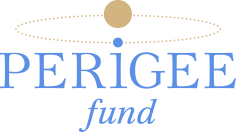 Founded in 2018, Perigee Fund is a national philanthropic endeavor committed to advancing work in the field of infant and early childhood mental health and maternal mental health. They envision communities where all parents and primary caregivers are supported in caring for their children with confidence, competence, and joy. Learn more
Get in Touch
If you are interested in learning more about PFML and how your family can access these vital resources, please email Tomi Barragan at tbarragan@wa.easterseals.com.