All the way from Tunisia: Yassine fulfills his dreams at Camp Stand By Me
A story about people on two continents making a dream come true!
When 16-year-old Yassine was unable to participate in a foreign exchange program due to his personal care needs, he wasn't sure if he would be able to fulfill his dream of living and learning in the US. Thankfully, Yassine and his sponsor organization found Easterseals Camp Stand By Me.
After finding Camp Stand By Me through an online search, Amy from AMIDEAST (a nonprofit organization in Tunisia) reached out to our staff in hope of finding a way for Yassine to visit Camp for an extended stay. Yassine is a wheelchair user and has personal care needs that require an aide, but thanks to our fully-accessible grounds and highly-trained staff, we were able to meet Yassine's needs and welcomed him and his aide for a 2-week visit. For sessions 2-3 and the weekend in between, Yassine was immersed in the friendship, inclusion, and accessibility that make Camp Stand By Me such an amazing place.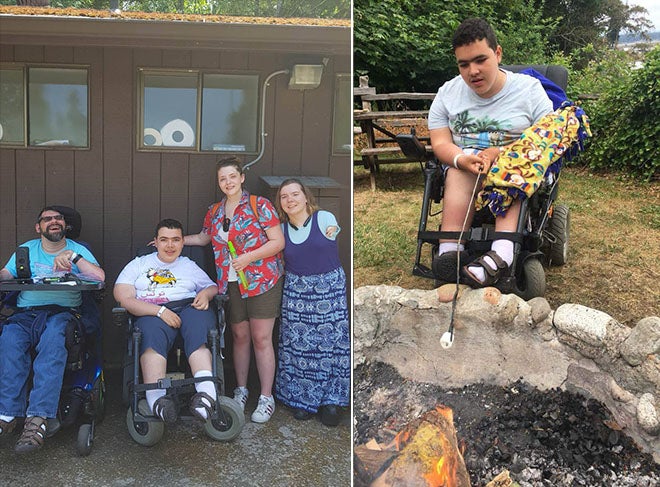 In addition to his stay at Camp, Yassine was able to explore the surrounding area and experience more US culture, including a trip to Seattle with Camp Stand By Me Director, Angela Cox. They visited the Seattle Aquarium, Pike Place Market, and shops along the Waterfront where Yassine bought candy, gifts, and souvenirs for his friends and family back home in Tunisia. He also got to experience some classic Seattle food, fish and chips at the market, which he absolutely loved!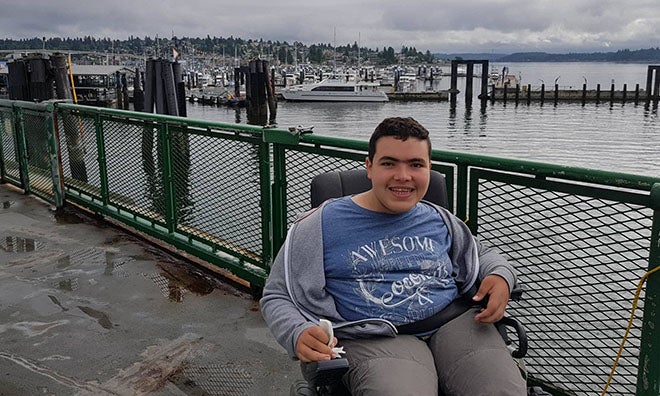 Hosting Yassine at Camp was a fantastic experience for everyone involved. He was able to fulfill his dream of spending the summer in the US, we learned so much about Tunisian culture, and we all enjoyed sharing experiences and making new friendships that will last a lifetime.
Thank you to AMIDEAST and everyone who made this trip possible!