Family Retreats at Camp Stand By Me
We're excited to welcome your family to Camp!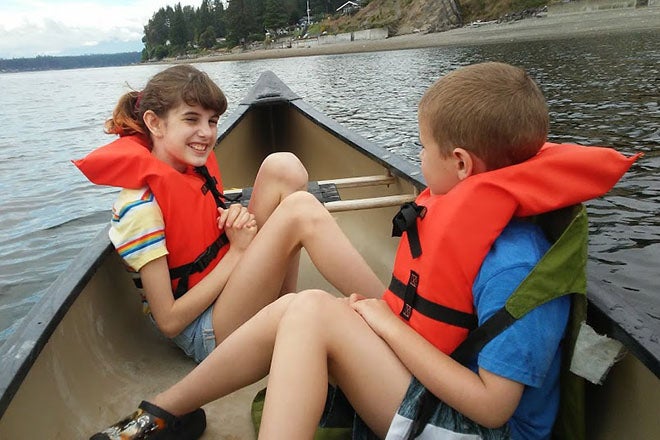 Are you looking for an accessible vacation for your family this summer? Good news—your search is over!
Since the COVID-19 situation has pushed the pause button on our summer camp sessions, we're offering Family Retreats for the rest of the 2020 summer. Family Retreats are the perfect opportunity to escape the city for a few days, relax by the water, and spend some quality family time in the great outdoors. Our fully-accessible grounds and private cabins are ideal for enjoying a much-needed vacation while maintaining distance and following state and county guidelines. Let's go to Camp!
Meals and activities included
Private cabins with toilet and sinks
Fully-accessible space for family members of all abilities
Waterfront exploration on beautiful Vaughn Bay
Access to our Nature Learning Center
Arts & crafts
Archery, games & more!
$225/night for a minimum of two nights
Reservations
Contact us ASAP to reserve your cabin today!
Phone: (253) 884-2722
Email: acox@wa.easterseals.com