Adults With Autism Thrive in Remote Activities
A creative solution during COVID-19 has turned into a can't-miss activity for our clients
At Easterseals Washington we serve adults with a wide range of disabilities, including many with autism, who rely on our programs for socialization, recreation, health services, and more. When we had to suspend in-person activities at our Adult Service Programs due to COVID-19, we launched remote activities to help the families we serve continue to thrive from the comfort of their homes. We weren't sure what to expect when we started, and now we can't imagine a more fun way to interact with our clients until we're back together. It's a blast!
To celebrate Autism Acceptance Month, we're sharing stories that highlight just how important these online programs can be for adults with autism.
---
Ripley
Ripley loved riding the bus to Eastside Adult Services and would start each day by smiling and greeting each participant and staff member. The pandemic turned her world upside down.
"Thanks to the remote services offered by Easterseals Washington, Ripley now uses an iPad to participate in activities that are celebratory and her whole body 'dances' as she watches the familiar faces via Zoom." –Donna, Ripley's mom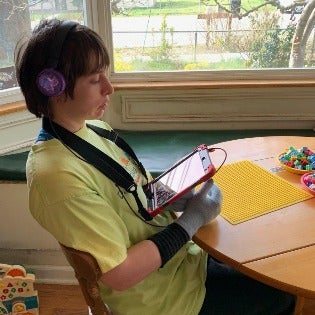 ---
Chase
Chase struggled when COVID-19 limited his community interactions and prevented him from attending Camp Stand By Me last summer. Easterseals reached out to Chase and his mom, Vicki, to see if they would be interested in remote activities. Since then, Chase has participated in our Zoom sessions 1-2 days per week. His face lights up and he is so happy to interact online with his friends.
"We are very grateful for the remote programs. They have helped Chase and me in so many ways!" –Vicki, Chase's mom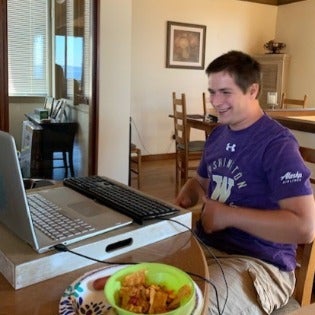 ---
David
"The Zoom exercise program has been very helpful. It encourages David to get moving during this time of staying home. The whole team has been so supportive and engaging. He talks often about returning to Gateway in person, where the community he experiences is amazing." –Phil, David's brother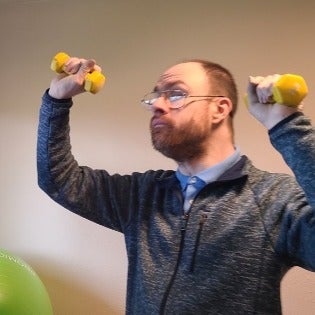 ---
Andy
"I have seen how much Andy looks forward to the Easterseals Zoom meetings. He enjoys interacting with his friends and likes when they say hello to him. COVID has been very difficult, causing much isolation, but the friendships and conversations Andy has with others in the Easterseals program has been very helpful in creating feelings of community with others." –Valerie, Andy's sister
Here's what Andy has to say about the remote activities:
It has made me happy. I can relax.
I learn new things. I like the workouts.
I like the trips. I like the videos.
I like the tours. I like to ask questions.
I like the games. I like the trivia.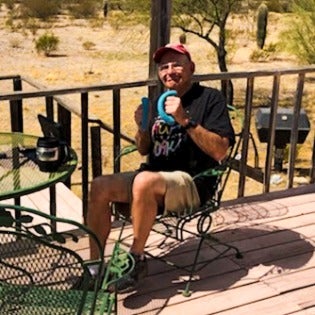 ---
Maggie
"The Gateway Zoom sessions have helped tremendously. Maggie wasn't enthusiastic about the Zoom sessions at first. Now, they've become highlights of her day. Maggie is extremely social she is delighted to watch her Gateway friends talk and share their ideas during her sessions. The remote programs have provided Maggie immeasurable pleasure as well as valuable opportunities to maintain essential social connections." –Sheri, Maggie's mom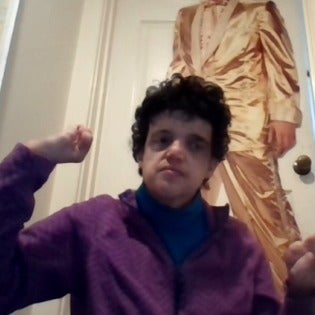 ---
Learn more about Easterseals Washington Adult Services