Fitness & Fun: The Perfect Match
A recent grant is keeping our program participants active and engaged from the comfort of their own homes!
Have you heard the good news? Easterseals Washington was recently awarded a grant by the Washington State Developmental Disabilities Council (DDC) for our Adult Day Programs in Bellevue and Bremerton to give our participants access to equipment during remote exercise classes.
After launching an online fitness program to help our participants stay active and establish healthy exercise routines at home, our Activities Director noticed that many participants had limited or no access to appropriate equipment—making it difficult to do all of the exercises. Luckily, we learned about a funding opportunity from the DDC and quickly applied. Today, our participants are staying happy, healthy and active thanks to this grant—something that is more important than ever! But don't take it from us, here's how the people we serve are enjoying their exercise classes: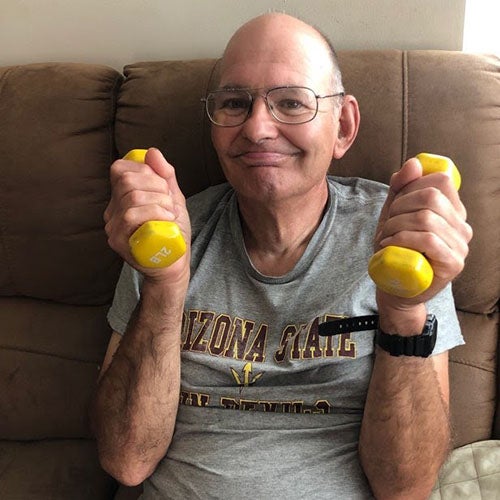 "What I most like about the exercise class is strengthening my arms and legs, working out with my friends, and getting in shape. My favorite pieces of equipment are the ankle and arm weights." –Andrew Vavrik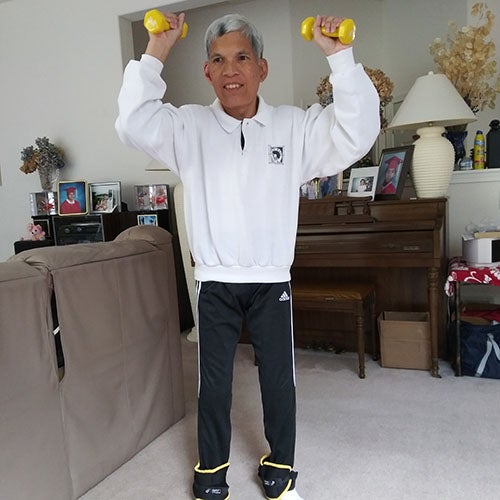 "This exercise class is very important to Joseph for his physical and mental conditions. He enjoys the exercise!" -Editha Santos, mother of Joseph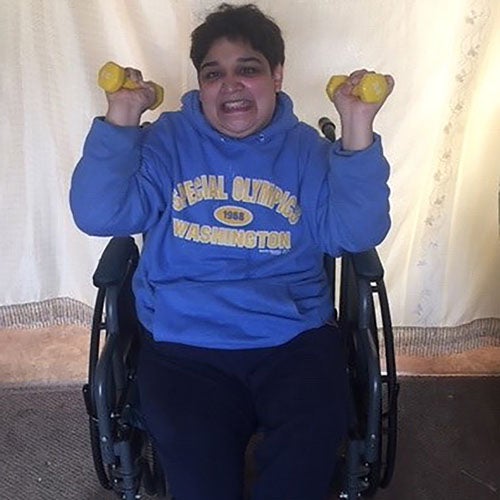 "Like a miracle, we heard Easterseals received an Exercise Equipment Grant. Andrea heard she would be getting free equipment to exercise with a group remotely. This was like sunshine to her life!" -Idolina Reta, legal guardian of Andrea Ledesma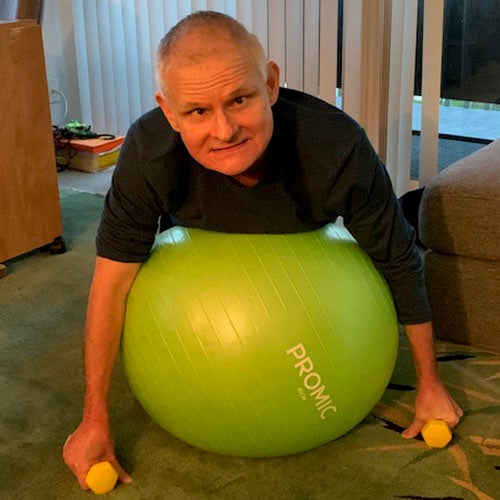 "Before Covid-19, my brother attended Easterseals three times a week. He enjoyed the programs which included art, exercise, meals, and friendship. The exercise was important for him to stay mobile and stable with his walking... Having him involved with the classes on Zoom has been great for his mobility and he enjoys connecting with his friends and leads!" -Mary, sister of Michael Dacey
Thank you DDC for making this possible!