Sunday Fundraise was a huge success!
Thank you to Flatstick Pub and everyone who attended a Sunday Fundraise event. Over $5,000 was donated to our programs serving kids and adults with disabilities.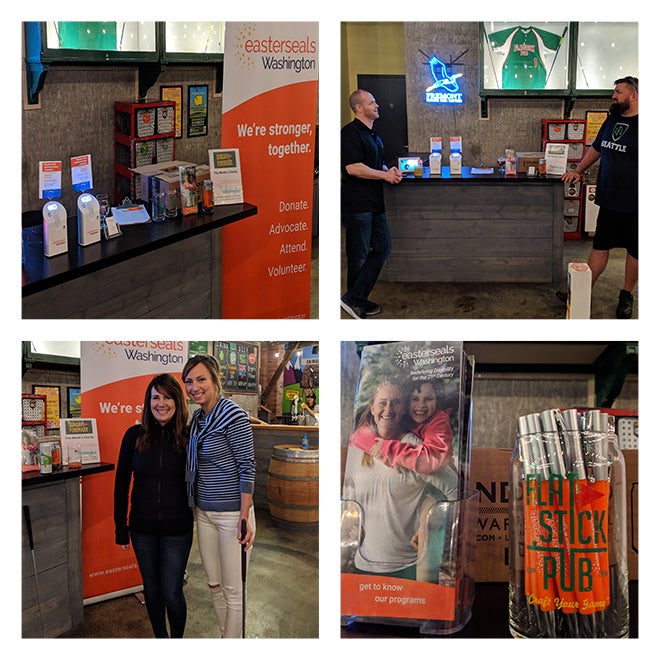 We had a fantastic time as the Flatstick Pub Sunday Fundraise partner for the month of March. We enjoyed seeing all of the familiar faces, putt-putt pros, and new friends having fun and supporting Easterseals Washington. Thanks to the generosity of Flaststick Pub, who donated $2 of every beer and mini golf purchase every Sunday in March, a total of $5,203 was raised for our programs. Wow!
We are excited for more opportunities to partner with Flatstick in the future!
---
Flatstick Pub was inspired by an idea to create a casual beer-focused pub that featured a unique and challenging miniature golf course. They're passionate about craft beer and supporting the community.
Throughout 2018, Flatstick Pub dedicated a portion of their sales on Sundays to different local charities—raising over $120,000 for 11 charities! With high hopes to benefit more nonprofit organizations in 2019, Flatstick Pub will continue to donate $2 for every beer and every round of mini golf purchased on Sundays to three different charities chosen by each of their three locations.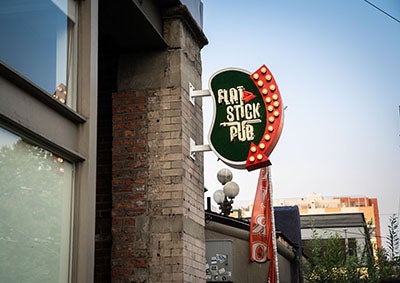 Flatstick Pub Pioneer Square
240 2nd Ave S
Seattle, WA 98104