It's Raffle Time!
5th Annual Early Childhood Intervention (ECI) Program Calendar Raffle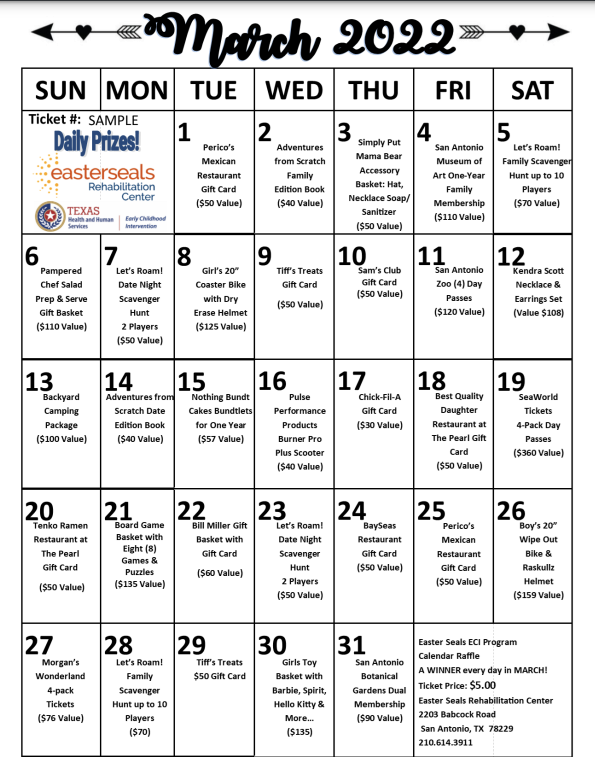 Thank You to Our 2022 Donors!
National Outdoors an Army Surplus
JBSA-Exceptional Family Member Program: Adrienne Beard Group
In the spotlight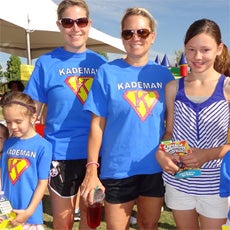 Easterseals Walk With Me is an event to raise awareness and support for families living with disabilities! Join hundreds of passionate people in your community for a day full of entertainment, fun and, of course, our signature walk! Every walk event is different -- your walk could be at a local school or at the aquarium. But every walk is a lifeline of funds that enables your local Easterseals to continue providing vital services and support to people with disabilities and their families.