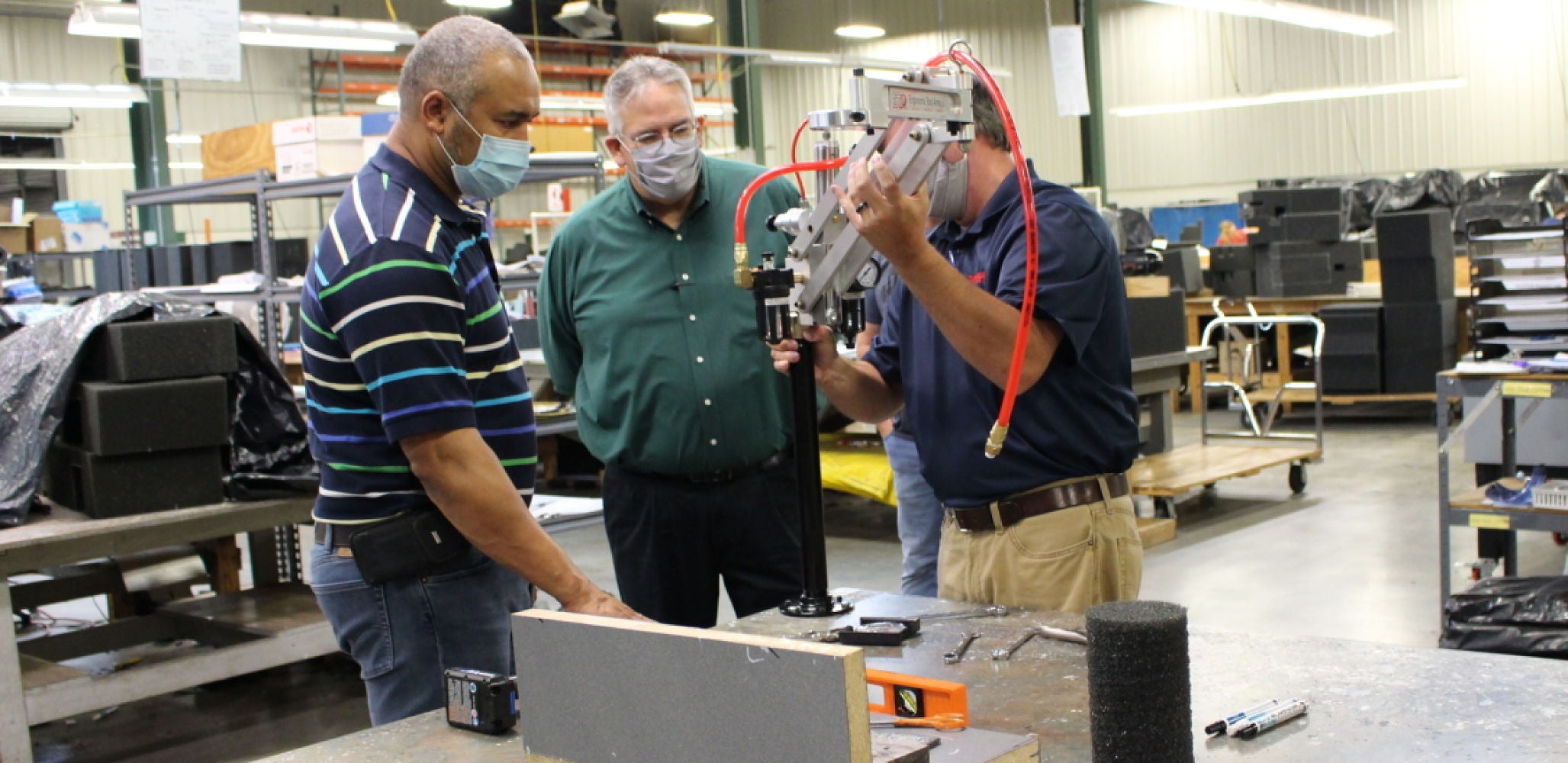 Working Wonders Award Winner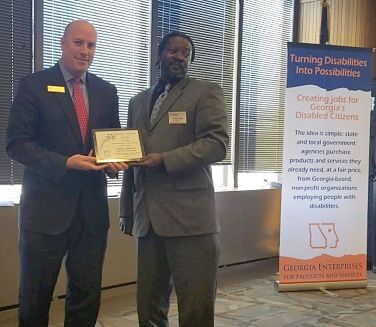 A few months ago I received a referral on a significantly physically disabled gentleman named LaSean Bolden. I thought about the work that we do here in our facility: nailing pallets, cutting boards on a saw, assembling filters for the Navy, etc. and I wondered how or if we would even be able to serve him. His GVRA counselor said that during their initial meeting he got up and danced because he was so happy to be given the opportunity to at least attempt to work again. I was a little worried that he would not be able to perform any of the jobs that we had available.
Enclosed with his referral was some of his background information and while reading I saw that he had been a United States Marine. I read how he had endured several life changing events after serving our country and how his ability to work full-time had been cut short. I read about the strain that this put on his family. And I read how his life was changed so drastically that it would forever be altered.
LaSean's time to begin Facility Work Adjustment Training began and during his orientation I noticed that he seemed ashamed each time he had to sign a form. He even went so far as to apologize to me for his handwriting. I assured him that it was fine and to simply do the best that he could. Little did he know how closely I was watching him that first day, not only watching but listening too! I watched him struggle to write his name, I watched him struggle with the first job he was assigned, but I heard him say something about his son believing he was Superman.
I told LaSean that he was welcome to try any job that we had available. During his first few days at work, I watched through the glass on the shop doors and observed him nailing pallets here for the first time. I can only describe the feeling it gave me to see him nail as one of pride. Not only could he nail, but he could do this job well!
LaSean's focus doesn't seem to be on the little things that he can't do, but on the big things that he can. His attitude, personality and demeanor appear to be that of a very humble man who rolled with the punches that life dealt him. He simply does not stop trying. The simple privilege of being able to work is one that many of us take lightly, but not LaSean. Maybe he isn't Superman, but getting to know him and watching him work reminds me to be grateful and that sometimes, maybe we all need to take a moment to dance.
Amy
Case Manager