Providing Services for People with Disabilities and Their Families
Children and adults with disabilities and special needs find highest-quality services designed to meet their individual needs when they come to Easterseals. Teams of therapists, teachers and other health professionals help each person overcome obstacles to independence and reach his or her personal goals. Easterseals also includes families as active members of any therapy program, and offers the support families need.
Discover more about services that help children and adults with disabilities learn:
In the spotlight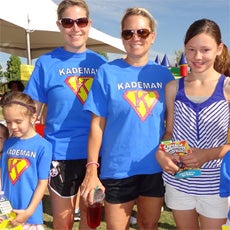 Easter Seals Walk With Me is an event to raise awareness and support for families living with disabilities! Join hundreds of passionate people in your community for a day full of entertainment, fun and, of course, our signature walk! Every walk event is different -- your walk could be at a local school or at the aquarium. But every walk is a lifeline of funds that enables your local Easter Seals to continue providing vital services and support to people with disabilities and their families.