All In For Autism 5K/10K Run/Walk
Bellevue Breakfast Rotary's annual walk/run is a huge success!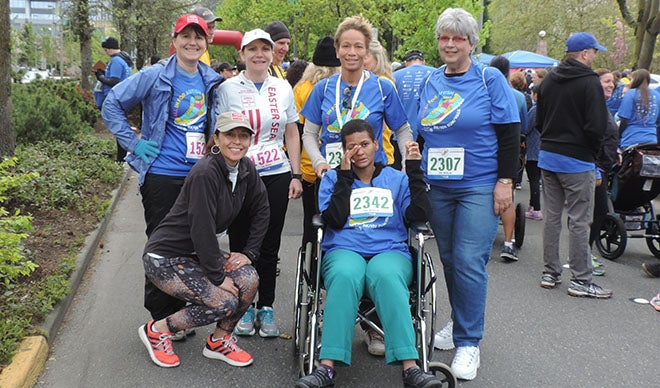 Sunday, April 23, 2017 - Thank you to everyone that signed up and ran or walked for Team Easterseals Washington at the Bellevue All in for Autism 5K/10K Run/Walk. With over 20 participants, we had one of the event's largest teams. It was wonderful to see so many people come together to support a fantastic cause and help raise awareness and money for local autism organizations while representing Easterseals Washington. To cap things off, Charissa Manglona, Easterseals Washington Vice President of Human Resources, came away with a second place medal in her age group. Congrats!
We would also like to thank our two volunteers that staffed the Easterseals booth during the run/walk. They generously donated their time to help us promote our programs to event attendees. Thank you, Chelsea and Dominique!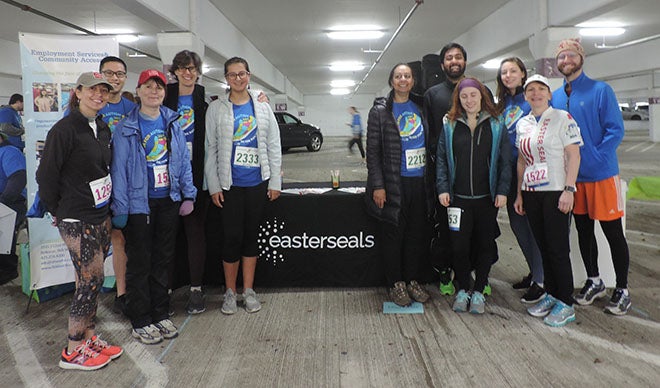 We can't wait to be a part of this event again in 2018!