Easterseals National Corporate Partners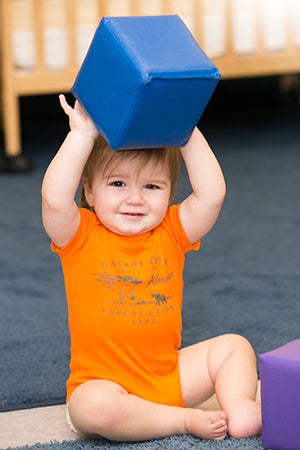 Easterseals National Corporate Partners contribute millions of dollars annually to help support our services which empower people with disabilities to be full and equal participants in their communities. We thank these partners for their long-standing support, commitment, and investment in Easterseals to help us lead the way to full equity, inclusion, and access to healthcare, education, and employment for the individuals, families, and communities we serve nationwide.
Companies and organizations partner with Easterseals to:
Strengthen their ties in local communities,
Provide meaningful volunteer opportunities for their employees,
Build a positive image with their customers, their employees and their communities,
Increase marketing reach and visibility of their brands, and
Impact the lives of people living with disabilities through Easterseals services in communities in which they do business and where they, their employees and customers live.
Easterseals is fortunate to count a number of our nation's top companies – as well as their employees and customers – as supporters of our cause!
For more information on how to become a national corporate partner please contact Tom Nguyen at tnguyen@easterseals.com.
---
Century 21 Real Estate LLC
The CENTURY 21 System collaborates with Easterseals throughout the US and Canada to help local families access critical Easterseals services in their communities. CENTURY 21's commitment to help people with disabilities live the life of their choosing and achieve their personal goals is evident in the significant contributions they've generated since 1979.
The Albertsons Foundation (Formerly Safeway)

Since 1986, the Albertsons Companies have supported Easterseals through in-store giving campaigns and special events in support of local Veterans programs as well as people with disabilities. Albertsons is one of the largest food and drug retailers in the United States.
CVS Health

Easterseals and CVS Health have shared a strong partnership committed to assuring the health of our nation's children for nearly 20 years. This partnership was enhanced in 2013 when the CVS Health Foundation selected Easterseals as a partner in advancing smoking cessation among key populations we serve including people with disabilities, veterans and caregivers.
Amway

Since 1983 Amway Independent Business Owners and employees have partnered with Easterseals to support services for people and families with disabilities through special events and generous giving campaigns, as well as through the donation of countless volunteer hours and products. Amway is the world's No. 1 direct selling business operating in more than 100 countries and territories.
Comcast NBCUniversal

Comcast brings together the best in media and technology. Support of Easterseals by the Comcast Foundation since 2011 has helped advance assistive technology solutions for tens of thousands of people with disabilities so they can live, learn, work and play in their communities. The partnership is enhanced through millions of dollars in airtime which Comcast NBCUniversal stations provide to Easterseals each year.
MassMutual Financial Group

Easterseals and MassMutual have partnered for more than 15 years. During this time, we have worked together to successfully position the SpecialCare™ Program as the leading financial planning solution for families living with autism and other disabilities among new and traditional media, consumers, nonprofit organizations and other stakeholders.
Freddie Mac
Freddie Mac is making home possible for one in four home borrowers and is one of the largest sources of financing for multifamily housing. Together, Easterseals and Freddie Mac offer workshops and opportunities for one-on-one financial and housing counseling with the individuals Easterseals serves.
The Abbott Fund

The Abbott Fund, the foundation of the global healthcare company Abbott, is the first funder to support the Easterseals Black Child Fund, with a $250,000 grant to advance health equity by addressing racial disparities in healthcare among young Black children with autism and other disabilities. The Abbott Fund's mission is to create healthier global communities by investing in creative ideas that promote science, expand access to healthcare and strengthen communities worldwide.