The Easterseals Black Child Fund
Easterseals Brings Scale to Diversity and Inclusion Philanthropy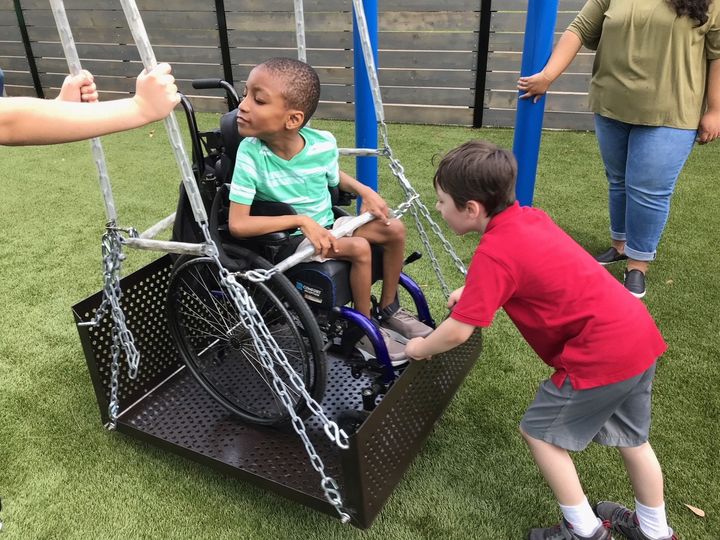 At Easterseals, our main goal is to ensure that all people, no matter what background or ability, are 100% included and 100% empowered. Unfortunately, we still live in a society with systemic inequities that create significant barriers for minorities, especially minorities with disabilities. That is why we've established the Black Child Fund — to help end racial disparities in healthcare, childcare, and education faced by Black children early and throughout life. Through this fund, we've begun the initial phase of a special education advocate training course, developed through our partnership with researchers from the Collaborative on Racialized Disability (CORD), which addresses the pressing need to serve Black students with disabilities and their families. This is just the beginning.
In the wake of COVID-19, racial inequities are exacerbated. During this time in history when systems that provide healthcare, education, and childcare are under unprecedented stress, we are seeking $5 million in support from visionary partners to act now in addressing issues with lasting consequences. We thank our current funders: The Abbott Fund, Comcast, and the Kellogg Foundation.
---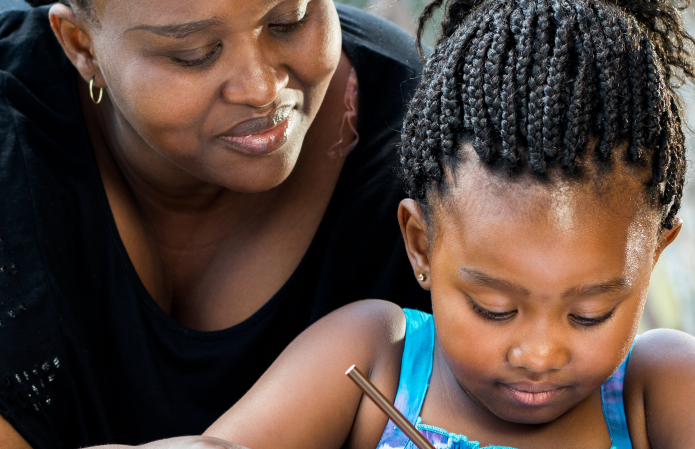 Enriching Education for Black Students with Disabilities
Easterseals has partnered with researchers at the Collaborative on Racialized Disability (CORD) on an initiative to improve access to special education resources for families of Black students with disabilities. The initiative addresses a pressing need to eliminate disparities in special education services for Black children and youth by identifying, recruiting, and training existing special education advocates to prepare them to better serve Black students with disabilities by centering the needs and experiences of their families and promoting more equitable and inclusive special education access and practices.
Black students encounter wide inequities in services provided within specialized education programs. Black youth with disabilities are disproportionately represented in special education and more likely to experience exclusionary disciplinary actions from schools. Anti-Black racism and ableism – a system that assigns value on people's bodies and minds based on societally constructed ideals of normalcy and intelligence – exacerbate the challenges Black families face when navigating and accessing high quality special education services. Yet typical trainings for special education advocates tend not to directly address the uniqueness and complexity of Black families' experiences.
Learn more about the outcomes from the initial phase of a special education advocate training course, developed through our partnership with CORD researchers which addresses the pressing need to serve Black students with disabilities and their families.
---
Easterseals and Inclusion Advocacy
"Black students have been disparately impacted by the pandemic, these already-marginalized students are returning to newly reopened school buildings shouldering grief, depression, and a heightened risk of poor educational outcomes. Add this to the fact that for generations Black students, particularly those with disabilities, have been unfairly singled out for disciplinary action, and the need for today's conversation, and the work that will result, is clear.
There is promise that we can overcome barriers to a quality education for Black students with disabilities. National Education Association (NEA) is uniquely positioned to respond to the intersectionality that prevents Black students with disabilities from having the equal opportunities that are afforded to others. Our members work daily, and care deeply about, these students, and others who encounter multiple and intersecting forms of structural discrimination. NEA is committed to working together to identify opportunities to promote transformative change." - Becky Pringle, President, NEA.
---
Did you know?
Black children with autism are less likely to be identified at an early age, according to research by the U.S. Centers for Disease Control and Prevention.
Black children with autism were five times as likely to have been misdiagnosed with behavior disorders.
Parents of Black children in special education programs often do not know their rights in negotiating Individualized Education Plan (IEP) or representing their interests during IEP meetings with their school district.
Black parents that suspect that their child may not be developing on par with their peers can have a difficult time securing appropriate educational and medical resources to address their concerns.
---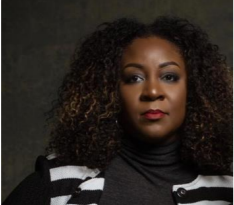 Easterseals Leadership
Erika L. Watson
is the National Director for Childhood Development, Education, and Equity at Easterseals National Office. In her current role at Easterseals, Watson leads The Black Child Fund aimed to improve the lives of children of color with intellectual and/or developmental disabilities and their families. Prior to joining Easterseals, Watson worked for iMentor as Executive Director National Partnerships where she built partnerships and programs to help first generation high school graduates get to and through college using mentoring as a tool to their success. Watson spent several years at Leadership for Educational Equity where she led regional teams in their efforts to disrupt systems of educational inequality through advocacy, policy, and elected leadership. Watson served on the Equitable Nutrition in Schools advisory council to First Lady Michelle Obama. Watson's visionary leadership reaches beyond the education sector to include women's issues and equitable access to employment opportunities. In 2002, she founded Dress for Success in Washington, DC, a not-for-profit focused on helping unemployed and underemployed women build skills and secure meaningful career opportunities. To date, Dress for Success has helped more than 30,000 women in the Capitol community on the path to financial self-sufficiency. She holds an MBA from George Washington University and a BS from Howard University.