Easterseals Brings Scale to Diversity and Inclusion Philanthropy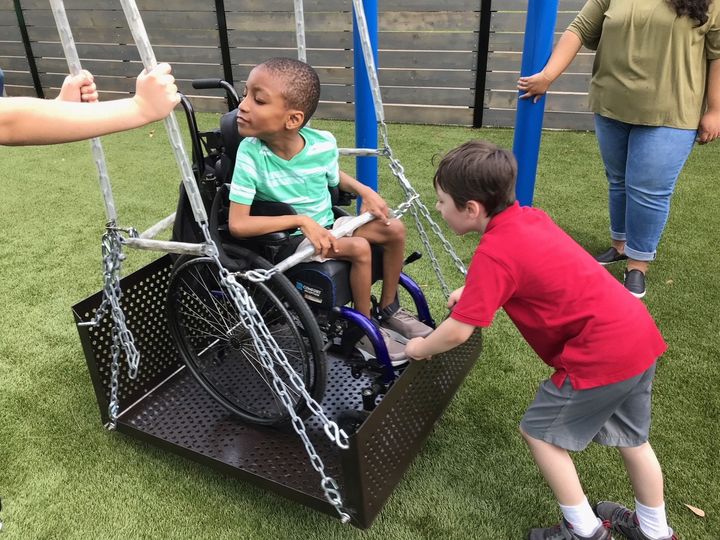 At Easterseals, our main goal is to ensure that all people, no matter what background or ability, are 100% included and 100% empowered. Unfortunately, we still live in a society with systemic inequities that create significant barriers for minorities, especially minorities with disabilities. That is why we've established the Black Child Fund — to help end racial disparities in healthcare, childcare, and education faced by Black children early and throughout life.
In the wake of COVID-19, these inequities are exacerbated. As our CEO Angela F. Williams explains: "The COVID-19 pandemic endangers a generation of Black children. Assuring their physical, emotional, and social development is crucial during this time in history when systems that provide healthcare, education, and childcare are under unprecedented stress. We are seeking $5 million in support from visionary partners to act now in addressing issues with lasting consequences through the Easterseals Black Child Fund."
That is why we're inviting you to contribute any amount you can to help provide relief to thousands of families in desperate need of support during this health crisis and civil unrest.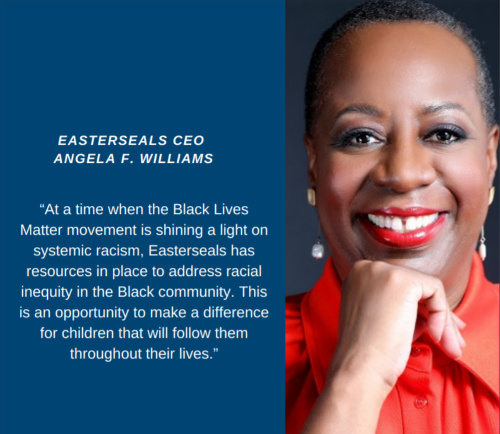 Did you know?
Black children with autism are less likely to be identified at an early age, according to research by the U.S. Centers for Disease Control and Prevention.
Black children with autism were five times as likely to have been misdiagnosed with behavior disorders.
Parents of Black children in special education programs often do not know their rights in negotiating Individualized Education Plan (IEP) or representing their interests during IEP meetings with their school district.
Black parents that suspect that their child may not be developing on par with their peers can have a difficult time securing appropriate educational and medical resources to address their concerns.