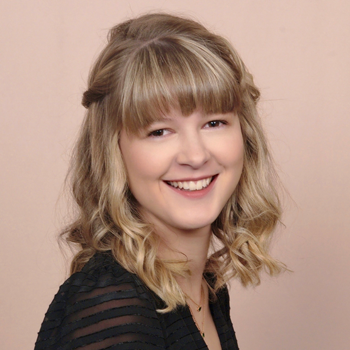 Kaelynn Partlow
Episode Summary
Podcast: Everything You Know About Disability is Wrong
Episode: Kaelynn Partlow
Welcome to Everything You Know About Disability is Wrong, a podcast by disabled people for disabled people. But, if you're not disabled, stick around! You might learn something new.
In today's episode, our hosts Erin and Lily are joined by Kaelynn Partlow, autistic advocate and Senior Therapist at Project Hope Foundation, Inc. Kaelynn is a lead technician that provides services to middle and high school clients and develops staff training content. She was also on the Netflix series called, "Love on the Spectrum." She is passionate about autism advocacy, and is using her social media platform to reach millions across the world!
Erin and Lily begin today's episode with discussing their favorite episodes from Season 1 of the podcast and what they look forward to in Season 2. They introduce today's guest, Kaelynn Partlow, and ask her what people get wrong about her disability. Through social media, she hopes to be a support system for those with autism, those who love others with autism or those wanting to learn more about this disability. She also talks about getting the opportunity to go on Netflix for the show "Love on the Spectrum'' and how the producers prepared the participants with every type of audience response. Social media advocacy often gets invalidated, but without social media, the disability rights wouldn't be where they are today.
Next, Kaelynn talks about her profession as an autistic therapist at Project Hope Foundation, Inc. Project Hope is a school, but also a safe space for people of all ages to get therapy, hope and support with autism. Kaelynn went to school there herself and is an expert on both the client side and now as a professional. Kaelynn shares that in the future of autism therapy, she is worried about not having enough services to serve the population, but she believes the future includes neurodiversity affirming. She also states that the people who are left out the most are those people with autism and intellectual disabilities. She says we cannot give people tools to help them, like AAC's, but then not teach them how to use it. In closing, they discuss why women are more often missed or not diagnosed with autism. Kaelynn states that autistic men have a tendency to have interests that are not inherently social and don't involve other people. However, autistic women have interests that involve others that make it harder to diagnose.
Timestamps:
0:52 - Introducing today's episode and guest.
9:47 - What do people get wrong about your disability?
12:10 - What do you hope to convey through social media?
14:00 - "Love on the Spectrum."
16:55 - Social media advocacy gets invalidated.
19:09 - Kaelynn discusses her training as an autistic therapist.
21:35 - Project Hope Foundation, Inc.
23:07 - The future of autism therapy.
26:19 - Who is left out on social media?
32:36 - Why are autistic women missed or not diagnosed?
Links:
Learn more about Kaelynn Partlow and Project Hope Foundation.
Transcript
Lily:
Welcome to Everything You Know About Disability is Wrong.
Erin:
A podcast by disabled people for disabled people.
Lily:
But if you're not disabled, stick around, you might learn something new.
Jennifer (Music):
Oh my goodness, you are such an inspiration.
Jennifer (Music):
Wow, you really are.
Jennifer (Music):
You're so strong. Can I pet your service dog? Ugh!
Jennifer (Music):
1, 2, 3, let's go. We're artists, parents, teachers, good guys, bad guys, students, leaders. I'm not your inspiration. No, I believe who I am. Got my own expectations that don't fit into your plans. I'm not your sad story, so I wrote it in this song. Everything you know about disability is wrong. Everything you know, yeah, everything you know about disability is wrong.
Lily:
Hey, Erin.
Erin:
Hey, Lily.
Lily:
It's good to be back. Season two of Everything You Know About Disability is wrong. As always, thank you to Easter Seals for making this possible. So last season on Everything You Know, we talked about love and dating, and we had such amazing conversations.
Erin:
And so this season, our guests are all disability influencers doing amazing work in and for the disability community.
Lily:
We have children's book authors all the way to Hollywood Stars, and we can't wait to bring you all along. Last season I think we got some incredible content about love and dating, which is super exciting, but we agreed, we got a little caught in the theme. So this season it's a little bit looser. We're just accepting that it's a beautiful space to have a majority of... Not even majority, all of us are disabled on this podcast. So we're just letting ourselves kind of explore that space.
Erin:
So what was your favorite moment from last season?
Lily:
Oh gosh, there's so many.
Erin:
The inaugural season.
Lily:
The inaugural season, yeah, it was amazing. A lot of the pre-production things were incredible. I think when you came up with the name, it was like a moment where we immediately knew we'd hit a sweet spot. And then Jennifer's song was so incredible.
Erin:
It was beyond amazing.
Lily:
Yeah. I mean, we heard that and it was like we knew this was a really special project, it was going to be really awesome. And every guest we had last season was incredible. We got to meet some new people, talk to some people we already knew through the Easter Seals network. I think a really special moment was Dom's episode. I think Dom just so eloquently broke down a lot of the problems that disabled Americans face, and a lot of the, frankly, corruption in disability policy. And I think it was incredible, and that's an episode that I've certainly had a lot of people come up to me and say, "I had no idea. I didn't know that disabled people didn't have marriage equality yet." Things like that. So I think that was a really important episode. And also on that episode, you and I publicly declare that we love each other, which is wonderful. So I think that's my favorite.
Erin:
I love that answer. That was my answer, too. Dom is a very special friend of mine and I just loved having him on, and I felt really the most natural in the episode, like the most myself. But I love every guest, and I really have a special place in my heart for Jennifer's episode, her first one, just because she's incredible and she made it so easy, and it was great.
Lily:
Oh, you're so right. We were so nervous. And it's funny because, coming back to record this season, it's been a couple of months since we recorded an episode, and I was just as nervous again.
Erin:
I know.
Lily:
I think every season it'll take a little bit to get into it. It's helpful. I've been lucky that both seasons have started with an autistic guest, so I feel like it helped me really unmask, which brings us to today's episode. You want to set us up?
Erin:
In today's episode, we're going to have a great conversation with an autistic advocate, therapist and social media influencer, Kaelynn Partlow, which I know you're very excited for Kaelynn.
Lily:
I was so psyched about this episode. Honestly, reading back the transcript was a humbling experience because nothing will quite remind you of how autistic you are like reading back a transcript of you talking to someone that you think is incredible. I was just rambling so much in this episode.
Erin:
But I loved your rambling. Never stop.
Lily:
Thank you. I tried to remember that info dumping is an autistic love language, and every time we're going to have multiple autistic guests... Well, host and guest... We're just going to talk in paragraphs and that's okay. But yeah, I was certainly nervous. I think that when we first started discussing guests prior to recording any episodes last season, Kaelynn was a name that I knew we wanted to have on. So I'm certainly excited for listeners to hear this.
Erin:
Your conversation is very important because it's just two... Not just two, I was there as well... Two autistic women having an authentic conversation and getting the perspective of the future of autism therapy, and from somebody who is autistic.
Lily:
Yeah, I agree. I think that is a really cool way to start this season and really goes to the values of this podcast, which is deep authenticity. And having an autistic autism therapist, I'm really excited that's how we start the season. And listeners, you'll hear a cool moment towards the end where we talk about the reasons why women don't tend to get diagnosed as early, which is of course a cause that's near and dear to my heart. So I'm really excited for you to hear this episode, and see. We're doing some video this season, by the way. You'll see this episode we recorded just audio for the actual conversation, but stick around for this season, we'll be incorporating video throughout. We're still kind of new to this whole podcasting thing, so you'll see. Every season's just going to keep getting better.
Erin:
So before we get into it, at some point in the conversation, Kaelynn talks about AAC devices, and AAC means augmentative and alternative communication, which includes all forms of communication besides verbal. So it could be tablets or other devices that allow somebody who is autistic and nonverbal to communicate.
Lily:
Thank you for explaining that, Erin. Yeah, there's some really important conversation about inclusion of people with intellectual disabilities or nonverbal autistic people in autism advocacy, and AAC gets thrown around a lot in that conversation, so thanks for defining that. All right, let's get into the episode. Welcome to everyone who is listening today. We have a very exciting guest. Kaelynn Partlow is with us, and this is our first recording of the season. Kaelynn, I am so, so excited for you to be on this call. I saw you on Love on the Spectrum and felt so seen. I'll try not to get emotional, the first statement on the call, but that day I truly remember sitting there watching it and being like, "I want to talk to her. I just want to talk to her so bad someday." This is just a dream come true. As a late diagnosed autistic person, you've helped me feel so seen, and I know that there are a lot of people that I have shown your content to that better understand me now. So just, thank you for being here. I'm so excited for this interview.
Kaelynn:
Yeah, thank you for having me. I really enjoy hearing how my content is meaningful to people because I get a lot of comments and a lot of nice messages throughout the day, but it doesn't feel real unless... That face-to-face, it makes it feel more real, I think.
Lily:
Yeah, absolutely. And I was thinking about this. There's so much autism content out there, what was it that made me feel so seen and so heard by everything you said? And I think it's that your content, for me, feels like it has moved away from just the how to spot autism, what are the signs of autism? What is it? And is bringing in actual content, talking about, "okay, now how do you adapt? How do you create a life that works for you?" Because I think that for so long, once I figured out I was autistic, it was like, "okay, I'm autistic, now what? I still feel all the exact same ways." So just to get started, our podcast is called Everything About Disability is Wrong. So we like to start with, what do people get wrong about you? And you can answer that however you want.
Kaelynn:
That one was a tricky one. I had written some notes to prepare for these questions. I actually had to come back to this one a couple of times because it was kind of tricky. I feel like one thing that's been true for my whole life is I'm smart. I have several learning disabilities that significantly impact my daily functioning, and I've definitely learned ways to adapt, but I think that's hard for people to see who don't know me very well. I think if you just meet me at first and realize I don't know how to cook because I can't measure, or I don't manage my own finances, or things that other people might think of as simple, they might subscribe that to me that I am unintelligent for those reasons. And I'm actually very smart, it's in very specific ways.
Lily:
That's such a good answer. I think, Erin, I was going to say, we've talked about that last season too, just the expectations people have.
Erin:
The assumption people make just by looking at you or just by learning about your diagnosis, it's so many assumptions, but really, I think the more you experience it, the more damaging it is to your self-worth. And I feel like a big part about disability pride especially is pushing against that and saying, "no, I'm amazing. I'm smart. I'm all these things that people just get wrong all the time."
Kaelynn:
Yeah.
Lily:
Yeah, and that acceptance that it's both. You can have different needs and have different strengths, but you're still very smart, very intelligent. And we learn what the word smart is at such a young age. And I know for me it was, "oh, you have to be good at math and science. Those are smart," but there's so many other things. This world's huge. There's so much to know and be smart about, which I think one thing, obviously I see how smart you are because you are, Kaelynn, incredible on social media and in conveying such complex topics into such concise quick videos. So we've talked a little bit about from my side, what your social media conveys to me, but what do you hope to convey through social media? What's kind of your intention there?
Kaelynn:
I hope to convey possibilities. I think seeing my story gives people an idea of what life can look like for autistic folks who have a healthy support system. And so I hope to convey possibilities, and that we aren't confined to a certain way of living or a certain subset of achievements, that we can do a variety of things when we have a healthy and robust support system.
Lily:
I love that and I love that you bring up support system because I think that was what really struck me about watching your season of Love on the Spectrum is seeing when your best friend was talking, and the support that the two of you clearly have for one another. It reminded me a lot of me and my best friend who is such a support in my life and she knows how to help me and be there for me. And truly, a support system is crucial.
Erin:
Yeah, I know for me, the reason I have such a strong self-esteem is because of my support network, because of my parents. My parents have always supported me. My partner is very supportive. And I feel like if I didn't have that, then my own vision of myself would be so different.
Kaelynn:
Yeah, I agree. I think that's the same for me as well.
Lily:
Yeah, I think that's a really good point, and I hope anyone listening is prioritizing finding your people because that's really important, to find the people that support you and make you feel smart, and good, and strong, and all those things. So we've talked about Love on the Spectrum a little bit. What made you decide to do Love on the Spectrum?
Kaelynn:
Well, I figured the odds of actually finding love were pretty low, and I was right. I think why I ultimately decided to do it was it's just such a unique opportunity. Most people don't get the chance to be on Netflix. So I think I was just really curious about what that could do for me in terms of opening up doors and future opportunities. And like I said, it was just such a unique experience, I had to jump at it.
Lily:
Which, again, goes to how absolutely smart and intelligent you are. I mean, that's brilliant in terms of, you have this skillset as not only an autistic person, but also an autism therapist. I never would've seen you had I not seen that show, and now I love your content. So in terms of building your story, well done. That was a great choice.
Kaelynn:
Thank you.
Lily:
So were there any kind of unexpected reactions to the show?
Kaelynn:
Honestly, no. They had a team of professionals to prepare us for all the possible reactions that people might have, and I really do feel like that was helpful in equipping me for expecting some of the responses, good, bad, and otherwise. So yeah, I don't think I was surprised by anything people had to say.
Lily:
Oh, that's awesome. A kind of coaching for the reactions. Has any of that kind of translated to you and your social media work?
Kaelynn:
In terms of what?
Lily:
I guess putting stuff out into the world is so scary, in my mind. I'm so scared because of what the reaction could be. Do you think that going through the prep for the show has helped you mitigate reactions to your social media content?
Kaelynn:
Yeah, I think a little bit. I kind of have always had an online presence. Before that I used to write articles for the Mighty, I was very active in Facebook groups and other online forums for autistic adults. And so I've kind of seen all there is to offer and how that community can sometimes behave online. So none of it was really of any sort of surprise to me.
Erin:
Yeah, social media can be very scary for disabled people. You can just put something really basic out there, and everyone can just pick it apart and say nasty things. I think it takes such a thick skin to be on social media, when you're disabled especially.
Lily:
Absolutely. I know when we were talking about what we wanted to talk about in this interview that kind of came up. Would you want to talk about a little bit of, do you ever find that social media advocacy gets invalidated? And we brought that up because we think it's so necessary, especially for disabled folks. That's what we've just brought out. It's hard to be disabled online. So can you talk a little bit about that invalidation of social media advocacy?
Kaelynn:
Yeah, I think social media advocacy can be an accessible way for people to contribute to the mitigation of social issues, who otherwise may not have a voice in dealing with the issues that affect us day to day. And not everybody can just go out and get a job in the field. Not everybody can just present to large groups or to universities. There's so many ways to do it, and I think online advocacy is just such an accessible way for a lot of people.
Erin:
Absolutely. I know there's a lot of invalidation of that, but if it wasn't for online advocacy, I think disability rights would not be where they are today. And it also would impact the future of disability rights, because everyone's online now, and that's the easiest way to reach people, especially now after COVID, it's just more accessible to advocate from your bedroom or wherever you are.
Kaelynn:
Absolutely.
Lily:
Yeah, and I think also, for me, I know it's a little bit easier to do things online behind a screen versus in person, which is really, really taxing for me. I think about even this podcast, we film everything virtually, which allows me to wear my comfy clothes and have all my fidgets right next to me, and everything that we wouldn't be able to do if this wasn't virtual. So I think that anytime anyone brings up, "oh, it's just social media," I think the way that you can meet that is, "well, social media is the most accessible," so any of our listeners that are interested in doing their own online advocacy, but are maybe being told that you shouldn't do social media, don't listen. Social media is really important, online activism is really important, and community organizing is community organizing, whether it's virtual or in person, it's still community organizing and it's what changes the world. So I think one thing that's amazing about your content, Kaelynn, is that you are a trained therapist in the work you talk about. So can you talk about your training a little bit, and what was your training like for becoming the type of therapist that you are?
Kaelynn:
Yeah, I feel like I've kind of been training for this my whole life. I am the oldest of two neuro typical siblings, so that was my first exposure in just helping with children in general. And then from there, I babysat kids in the neighborhood and I actively befriended neuro diverse kids in my community, be that in the neighborhood or in church. And then the kind of crazy thing about my story as an autistic therapist is I work for Project Hope, and I actually attended Project Hope for High School. So really, I am 26 now, and I've been here since I was 13 years old, which is a really long time to be in one place. In my senior year, I began taking classes for my future work as a therapist just to prepare a little earlier than maybe I needed to. And then after I graduated, I did an internship with Project Hope until I was ready to be employed. And the internship involved a lot of skill building surrounding the soft skills required to have a job because I struggled largely with those.
Lily:
Can you elaborate a little bit on what... I'm not sure I'm familiar with the term soft skills.
Kaelynn:
Soft skills are what we think of when we think about maintaining conversation or just the basic conversational exchanges, greetings, accepting feedback, providing feedback, politeness and manners as it relates to the workplace. Some of those people skills that we think of when we are employed.
Lily:
Oh, okay. That makes sense. That makes a lot of sense to me because I often talk about how I think that the reason I went undiagnosed for so long is that I started taking theater and acting camps at a really young age, and my college degree is in acting. And I think so much of what I was learning from characters and then picking up as my own scripts were soft skills. Like, "oh, I know how characters converse, so I'll just follow that." I remember using lines from scripts and being like, "oh, that's just how I'll talk." Oh, that makes total sense. And I think that that's so cool that you went to school there. I think that... I mean, exactly what you said, you're truly an expert there on working there, but also being on the other side and utilizing the services there. I think that's wonderful. So you said you went to high school there, Project Hope is a school system. How does that work?
Kaelynn:
We kind of do a lot of things. So our tagline is, "autism services throughout the lifespan." And so there's educational programs, there's therapeutic programs, there are vocational skills programs, adult social groups. We do a little bit of everything for everybody.
Lily:
That's great. I love that. Obviously here at Easter Seals we're big fans of all of that, which I think means that this is a perfect little segue for us to go to break.
Erin:
This podcast is brought to you by Easter Seals.
Lily:
We work for Easter Seals, but maybe our listeners don't know what that is.
Erin:
Easter Seals is leading the way to full access, equity, and inclusion for disabled people and their families.
Lily:
And we've been doing this for more than a century.
Erin:
This includes helping disabled people find meaningful employment, and addressing healthcare needs for all ages.
Lily:
We're proud to serve communities across the country and ready for the next a hundred years. For more, check us out at easterseals.com. And we're back. So I had originally wanted to ask, how did you find Project Hope? But obviously we know you found Project Hope because you were going there. That's awesome. So having been there for 13 years and just with the work you do, what do you think the future of autism therapy will look like?
Kaelynn:
See, that's something that kind of keeps me up at night. I worry about there just not being enough services to go around for the number of people who need them. However, I do believe that the future of autism therapy will largely be neuro diversity affirming. I think progress is slow, but we're already beginning to see these shifts in a lot of different therapeutic contexts, be that speech therapy, occupational therapy, ABA therapy. I think a lot of practices are making those shifts to becoming neuro diversity affirming. And so I really am hopeful for the future of autism services, but also I kind of maintain that concern that the services are becoming higher quality, but there's still not enough to go around.
Erin:
That's a really big issue, I think, in disability services in general, and medical services. For example, I have nurses that care for me at home, and finding those nurses is getting to be impossible. And I feel that strain throughout disability advocacy and throughout disability services. So I think it's really important to talk about that. It needs to be more accessible and more available, because it's scary. It's very scary.
Lily:
And I think it has to start with the understanding of how important these careers are, and how much we need caretakers and therapists, and people working just in disability service in general. I think there's not enough mainstream talk about how crucial those roles are and how vast the group of people who need these services are, and there's a constant need. So maybe if you're listening to this and you've considered that you want to go into some type of disability service position, I think that's a valiant effort and this is your sign that you should go forth and do that, especially... This is my bias, but especially if you are neuro divergent. I think that obviously the work you're doing, Kaelynn, is so cool, specifically because it's your lived experience as well. And I think that that is so crucial and you talk about your fear for the future of autism therapy, and I definitely have that as well, but I do think that... No pressure, but you are the answer. And I think that in these kinds of conversations like this where, this is three people in this conversation, we all are disabled and we are the ones having a conversation about disability. It's strange to think that that wasn't happening up until pretty recently. So yeah, I think that's all very important stuff. With that said, talking about autism advocacy online, which voices do you think are currently being heard, and who is being left out?
Kaelynn:
I got notes for that one too. Hold on. Let me scroll down.
Lily:
Grab them. I figured. I'll admit this is a leading question. I know some of the things you've said about this. I think they're so well said. So I want to hear all your notes.
Kaelynn:
I'm so glad. I'll just read them to you. I wrote quite a bit. This one was my favorite question. I was working on this yesterday. One of the supervisors said, "what are you working on?" I said, "let me show you. I love talking about this."
Lily:
Oh, I'm literally shaking with joy because I knew when I was typing out that question, I was like, "I want to hear Kaelynn's answer to this."
Kaelynn:
So when I hear that question, the faces of several people I care about come to my mind, and I think their faces most notably come to mind because I'm thinking of people who cannot use their voices to participate in large scale advocacy efforts, including on TikTok or on Facebook or on the internet at all, really. AAC is great, but we seem to forget that just throwing a tool at someone and walking away doesn't automatically mean that they know how to use it. The people that I think of when I get a question like that are folks who've spent years learning to test out and navigate what type of communication works for them only to be fluent in none of them. I think a lot of that has to do with co-occurring intellectual disability. So if I had to point to a single group of people who are left out most often, I would say it would be those with autism and intellectual disability.
Lily:
That's a great answer. Yeah, I think it's super important and goes right with what we were saying on how important social media advocacy is. It's kind of like a little carrot note that it is very important, but also for it to be impactful, we have to understand who's going viral on the 4U page, who's getting the space. And I think that's really important. And honestly, it just goes to show how knowledgeable you are in all of this because I didn't really think about that. And I think that that's something that probably many of our listeners have not thought of, that you can give someone a device for communication, but that takes learning, and-
Kaelynn:
Years, a lot of times.
Lily:
Yeah, and then there's also, I would presume... Correct me if I'm wrong, but then there's a whole other learning curve of then using that type of technology for social media.
Kaelynn:
I've not seen very many people do it and the ones who I have seen do it are not folks who are exclusively AAC users. They might be part-time AAC users, but I've not met somebody with, or even come across somebody with intellectual disability who is an AAC user who can operate their own social media. I've not seen it.
Lily:
And as we've talked about, there's so many trolls and terrible things going on the internet as well that you wouldn't... It's not the most inviting place for someone who's new with learning communication. Hopping onto a certain type of communication and hopping onto a place where people like to rip communication to shreds is not very inviting. So I think that's super important. And I don't know the answer to getting more voices heard other than having conversations like this. I think it's a big nuanced topic and you just have to kind of be willing to address that this is so great, this social media advocacy, this changing what the face of, in my experience, what autism looks like and what this is. But there is, like I said, that big carrot note of, "but this is because only certain people can be utilizing this one type of mass communication, of mass organization."
Erin:
It's also worth noting, the platforms themselves are not super accessible. Like Instagram, TikTok, to get the most out of those platforms, you have to use your phone. And a lot of people can't use... I can't really use my phone, so I can't get the full value of Instagram, I can't do stories, I can't do video. And the future of social media is short form video. And so I think that's not talked about enough, and we need to examine that and fix it.
Lily:
And what a good full circle moment of how complex these topics are and how much thought needs to be put into them. Earlier in this episode, we've said that social media is the most accessible way. And now we're here saying, "and social media is inaccessible." And the truth is that both of those statements are very, very true.
Erin:
And the platform that was the most accessible is now toxic. You know the platform I'm talking about. Twitter.
Lily:
I was going to say, the one that now has a single letter as the name?
Erin:
Yeah, that one. It's really bad.
Lily:
Yeah. I will say, it's been pretty devastating to see online communities that have relied on that website for so long fear that their entire community is going to disappear. I think we've been saying for the last six months, "is this our last day on this website?"
Erin:
Our previous guest, Dom Evans, just deleted their Twitter account and they had 25,000 followers, and it was devastating to them.
Lily:
Well, any listeners, go follow Dom on other things because Dom's work is really important. And again, it's both, that social media is both accessible and inaccessible. One of my final questions is, I've talked about already on this episode, that I was late diagnosed. I was diagnosed in my early twenties as autistic. Kaelynn, when were you diagnosed?
Kaelynn:
I was diagnosed when I was 10 years old.
Lily:
Okay. Which is in adolescence, but it is still much later than the national average.
Kaelynn:
Pretty good for 2007, I figured.
Lily:
That's true. That's true. For 2007, pretty great. I think we're the same age. Cool. But do you have any thoughts on why autistic women are so often missed or underdiagnosed? I'd love to hear that.
Kaelynn:
I think that many autistic women... And of course this isn't all of them, this is just a general statement. It's certainly not true of everybody. But I think many autistic women have tendencies to be more socially motivated than autistic men, or maybe even men in general. And that social motivation can include having interests that are more social, so fashion or pets or, you had a great example, theater is a very social interest, and men sometimes have a tendency, especially autistic men may have more stereotypical interests in trains or robotics, things that are not inherently social and do not typically require the involvement of other people. And I think sometimes autistic men may experience less intrinsic social motivation, and so the presence of the social motivation can make it easier and sometimes even more enjoyable to learn how to people. And it can kind of mask our social difficulties as autistic women on a surface level, which kind of goes to your point that you were talking about, that you've learned how to do conversation and engage with people through theater. And without that interest, you may not have even discovered that, and maybe if you did, if you weren't inherently motivated to participate in theater, you might not have learned those skills to begin with. Even if you were presented with that same instruction, you might have seen the instruction and been like, "oh, no thanks, I'm not interested."
Lily:
Oh yeah, that's... Absolutely. If it had been pointed out to me, "hey, this is how you should learn to socialize," I probably would've been like, "I don't know about that."
Kaelynn:
Right.
Lily:
And I also think about, I have kind a friend group that, since me telling them all that I'm autistic, there's kind of been a whole friend group wave of like, "oh, maybe we all have these really special connections and understand each other deeper than we feel like the whole world sees us, because quite a few of us are neuro diverse in this friend group." And there's been kind of a conversation about that. And I think that you bring up a really important part, that social motivation. I think we, as young women, knew that we needed to find people who accepted us, that would help us. I remember spending sleepovers talking about how people talked and being like, "oh, okay, we could talk about stuff like that. We could learn how to have those conversations." And I think you also bring up a really important point with what the things people are interested in are, and how gender does play a role in that, which is not to say that there are no autistic women who love trains. My best friend loves trains. But I remember when I realized that I was autistic and before getting medical confirmation, when I was thinking through it on my own, I remember being like, "well, I don't have any special interests," And then looking up, and there were 42 owls within my eyesight in my bedroom. But if you remember around 2014, owls were just kind of part of pop culture. So I just got really lucky that-
Kaelynn:
Our interests can be a lot more mainstream oftentimes than men's interests are.
Lily:
Yeah, it was on a necklace at Forever 21, so how odd was it that I needed to have it? And then I think about my teenage years on Tumblr and the difference between the groups I was in where we liked boy bands versus where we had to know every single detail about them and we're finding every single bit of information and sharing, and it was all we talked about. But we were teenage girls, so having that much information about a boy band was just like, "oh, they're just teenage girls." But now looking back, I'm like, "oh, that was so sweet." We had such a community where we could just info dump at each other and feel so seen. We just didn't know what that was because it was classified as a mainstream girl interest. This was perfect. This was so great. I was so anxious coming into this because I think you're so cool. So I was so nervous. But this is so wonderful, and I'm really excited for this episode, and just to have gotten to speak with you is really exciting for me. So thank you so much for coming on this podcast.
Kaelynn:
Yeah, thank you so much for having me.
Erin:
It was amazing. Thank you. Thanks for listening to our podcast.
Lily:
If you liked what you heard, be sure to write a review, like and subscribe wherever you get your podcasts.
Erin:
Join us next time while we discuss more reasons why everything you know about disability is wrong.
Speaker 3:
Everything you know about disability is wrong.