History
Learn more about our Mission, Vision and Values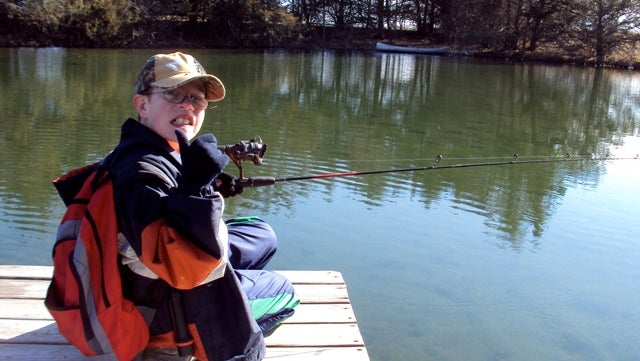 Easter Seals has been helping individuals with disabilities and special needs, and their families, live better lives for nearly 100 years. From child development centers to physical rehabilitation and job training for people with disabilities, Easter Seals offers a variety of services to help people with disabilities address life's challenges and achieve personal goals.
Tragedy Leads to Inspiration
In 1907, Ohio-businessman Edgar Allen lost his son in a streetcar accident. The lack of adequate medical services available to save his son prompted Allen to sell his business and begin a fund-raising campaign to build a hospital in his hometown of Elyria, Ohio. Through this new hospital, Allen was surprised to learn that children with disabilities were often hidden from public view. Inspired by this discovery, in 1919 Allen founded what became known as the National Society for Crippled Children, the first organization of its kind.
The Birth of the Seal
In the spring of 1934, the organization launched its first Easter "seals" campaign to raise money for its services. To show their support, donors placed the seals on envelopes and letters. Cleveland Plain Dealer cartoonist J.H. Donahey designed the first seal. Donahey based the design on a concept of simplicity because those served by the charity asked "simply for the right to live a normal life."
The lily - a symbol of spring - was officially incorporated as Easter Seals' logo in 1952 for its association with resurrection and new life and has appeared on each seal since.
Easter Seals Emerges
The overwhelming public support for the Easter "seals" campaign triggered a nationwide expansion of the organization and a swell of grassroots efforts on behalf of people with disabilities. By 1967, the Easter "seal" was so well recognized, the organization formally adopted the name "Easter Seals."
Easter Seals Today
Easter Seals offers help, hope and answers to more than a million children and adults living with autism and other disabilities or special needs and their families each year. Services and support are provided through a network of more than 550 sites in the U.S. and through Ability First Australia. Each center provides exceptional services that are individualized, innovative, family-focused and tailored to meet specific needs of the particular community served.
Primary Easter Seals services include:
Americans With Disabilities Act
Easter Seals also advocates for the passage of legislation to help people with disabilities achieve independence, including the Americans with Disabilities Act (ADA). Passed in 1990, the ADA prohibits discrimination against anyone who has a mental or physical disability, guaranteeing the civil rights of people with disabilities.
At the core of the Easter Seals organization is a common passion for caring, shared by its 23,000 staff members and thousands of volunteers, and by those who support its mission. This heart-felt commitment to helping people with disabilities and their families is what Easter Seals is all about.
Mission
Easter Seals Nebraska's mission is to create solutions that change the lives of children and adults with disabilities or other special needs, and their families. Each person touched by Easter Seals Nebraska--whether a client, family member, volunteer, employee, donor or other supporter--becomes a force of change to assure all people enjoy independence, have access to participate in community activities and explore opportunities for social and economic growth.
Vision
Easter Seals Nebraska's current Vision Statement is that Easter Seals Nebraska becomes the one non-profit organization in Nebraska:
recognized throughout the community for the quality of its services by all people touched by the organization.
focused on securing the most committed, capable, and giving volunteers and staff of any charitable organization in the community.
known for its unified sense of purpose and its seamless community network of services for children and adults with disabilities or other special needs, and their families.
consistently selected as the service provider of choice by people with disabilities or other special needs, and those who refer or make decisions regarding service selection.
constantly strengthening the public's belief, commitment and financial support of its mission.
Values
These values are the foundation of Easter Seals and will guide our actions:
We conduct business ethically, and with a commitment to moral integrity.
We expect people to hold a high moral standard. When faced with an ethical dilemma, we do what is right, regardless of the consequences.
We respect each other.
We value the uniqueness and dignity of each individual, and appreciate the strength of diversity and inclusion.
We share a sense of purpose.
We have an enthusiastic sense of mission. We believe that to better meet our mission, we must work as a unified organization.
We value excellence.
We value people who get involved and show a sense of urgency. We believe it takes excellent, confident and accountable people who create innovative solutions which are valued by the people we serve.
We are customer-focused.
We value and strive to continually understand and proactively respond to the increasing and changing needs of the people we serve, regardless of their resources.
We foster independence.
We believe in greater independence for all people with disabilities. We strive for and continually seek to create solutions that enhance independence for children and adults with disabilities or other special needs.