State Office Team
Providing administrative and fundraising support to our programs across the state.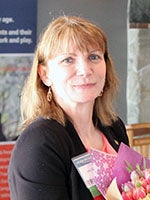 Cathy Bisaillon
President and Chief Executive Officer
Cathy Bisaillon has been the President and Chief Executive Officer since 2002. Her commitment to helping people with disabilities and their families dates back to her ninth birthday when she met her cousin, Beth Ann, who had Down Syndrome. From that day when she and Beth Ann played the piano together, Cathy formed the attitude that all people deserve the opportunity to feel productive and included in their communities.

Email Cathy
Call Cathy: 360.981.9263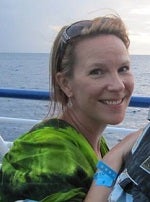 Sandi Farkas
Chief Operating Officer
Sandi is committed to the non-profit sector because she enjoys working with teams that are making a difference in people's lives. She has over 10 years' experience in non-profit management, filling such roles as Interim Chief Operating Officer, Finance & Business Management Consultant, Director of Finance, Board Member and more. At Easter Seals Washington, she oversees IT, Risk Management, Project Management, and bookkeeping processes.
Email Sandi
Call Sandi: 206.281.5700 ext. 114
Summer McGrady
Vice President of Community Engagement
Who do we thank for Easter Seals Washington having a great website, a growing social media presence, and committed corporate partners? Summer, that's who! She comes to ESW with over a decade of marketing and management experience, and she uses that foundation to bolster our organization at every opportunity. Serving our mission for over 10 years in various capacities, Summer sees directing our marketing efforts as a natural fit with her core values and personality.
Email Summer
Call Summer: 206.920.7197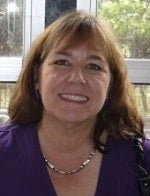 Dena Adkins Conley
Vice President of Human Resources
Dena wears many hats and enjoys the variety that each day brings. She contributes to employee retention and development by administering benefits and wellness plans; and she developed and manages the ESW Volunteer Program. Under her leadership, our organization is building a large, diverse volunteer force throughout the state. Dena began her career with ESW in 2008 as an Administrative Assistant, was promoted to Office Administrator and later promoted to her current position.

Email Dena
Call Dena: 206.281.5700 ext. 107
Nate Johnold
Marketing Manager
Nate came to Easterseals Washington from Denver, where he worked in nonprofit community outreach. He brings over 6 years of experience working in the nonprofit sector on projects large and small and is always looking for creative ways to reach fundraising goals and increase Easterseals Washington's presence in the community. When not at work, Nate enjoys spending time in the great outdoors, golfing and travelling.
Email Nate
Call Nate: 206.281.5700 ext. 112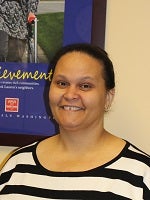 Debbie Hayes
Accounts Receivable
If you've been to the State Office, then you've met Debbie. Her title of Office Administrator highlights the many hats she wears, including receptionist, records keeper and accounts payable. Debbie's commitment to non-profit organizations has spanned her entire life, both as an employee and as a volunteer. The value of volunteer service was engrained in her as a child, and she continues to give of her time through the Boys & Girls Clubs in Seattle and providing free income tax filing at a local community center.
Email Debbie
Call Debbie: 206.501.1645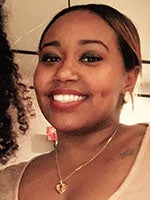 Tegest Tesgaye
Accounts Receivable
Tegest joined Easterseals Washington in October of 2017, and handles the accounts receivable for our three adult service programs. Born in San Jose and raised in Seattle, Tegest enjoys being outdoors with friends, family, and her dog when not at work. As a child of two Ethiopian immigrants who came to the US wtih nothing, Tegest knows first-hand the importance of helping your community.
Email Tegest
Call Tegest: 206.281.5700 x108