Easterseals Washington Board of Directors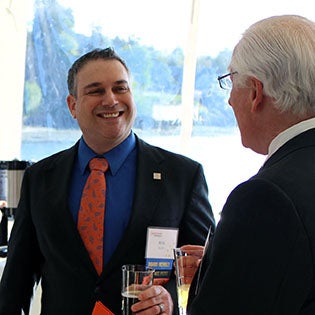 Easterseals Washington would like to take this opportunity to extend a heartfelt thank you to Board Chair, Kris Kohl, for his leadership and dedication. We recently bid farewell to Kris, after over 2 years of dedicated service through his countless volunteer hours, generous donations, and his commitment to being an Easterseals champion in the community. We benefited greatly from Kris' leadership and his presence will be truly missed. We are also excited for the future of our organization, under the leadership of newly-elected Board Chair, Jeff Pavey. Jeff has been an active and involved board member for two years - his passion for our mission and unique expertise made him an obvious choice to lead our board. Stay tuned for an interview with Jeff Pavey next month.
Want to learn more about how you can get involved with the wonderful work we are doing and become an Easterseals Washington Board of Director? Email us.
Bringing a unique and vast array of talent, wisdom, experience and passion for our mission; which drives the organization to expand its impact throughout Washington in the lives of people with disabilities and their families.
Jeff Pavey
Board Chair
Paladin Data Systems
Carol Basile
Vice Chair
Accenture
Ellen Briggs
Treasurer
Paladin Data Systems
Dr. Stephanie Nelson
Secretary
Center for Child Development
Thomas Kluz
Providence Ventures
Shireen McCleary
WE Communications
Thomas Miller
Western Industrial Tooling, Inc.
Gregg Picard
Microsoft
Lanse Richardson
Ex Officio Members
Cathy Bisaillon
President & CEO, Easterseals Washington