Nature Learning Center
Nature Learning Center Receives Educational Supplies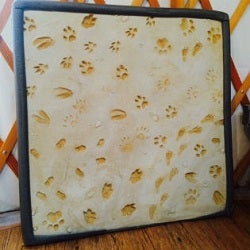 Our Nature Learning Center (NLC) is going to be fantastic this summer! The Russell Foundation helped us finish the project by giving us the funds to purchase supplies. We've purchased a number of very cool items that will help our campers experience nature education in an accessible setting.
There will be microscopes that will display onto wall mounted flat screens, a range of lifelike animal replicas and models, and great signage describing the very animals we have in our woods. The list of items that we've purchased which fall under these groups is very long. The campers are going to have a blast!
Mike Rettinhouse, Special Educator from Tacoma Public Schools will be working with us during the summer, doing lessons for the children who come to camp. He's a wealth of knowledge, and loves our campers!
Katie Stites is an Environmental Educator from YMCA Camp Seymour, and she will be spending part of her May designing curricula which uses all the great new items we have. She is also currently one of our lifeguards, and loves interacting with our campers.
The combination of great teachers, great tools and a beautiful setting will offer a new experience to our campers which they won't soon forget!
---
Easter Seals Washington's Camp Stand By Me Ribbon Cutting Celebration was a Success!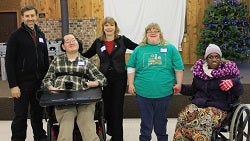 Easter Seals Washington Camp Stand By Me was full of excitement on December 8th, as campers, special guests, board members, donors and volunteers gathered for the Ribbon Cutting Celebration to reveal our beautiful new Yurt and multi-sensory Nature Learning Center.
VIP Campers, Marcie Mineard, Lacey Keel and Patrick Spraw cut the official ribbon to the new NLC and then Marcie and Patrick spoke to the group about what camp has meant to them over the years. Joshua Mayer, Director at Camp Stand By Me, shared his vision for camp, while President and Chief Executive Officer Cathy Bisaillon spoke about what Camp Stand By Me truly means to the families that Easter Seals Washington serves. We also recognized dedicated volunteer Dick Day of RJD & Associates for donating his project management services which were critical to bringing the NLC idea to fruition. Joshua presented Dick with a Lifetime Swimming Pass at Camp Stand By Me. Dick happily accepted his pass and spoke about the impact that Camp has had on him and why he decided to donate his time and skills to help make the new Nature Learning Center a reality.
"Our camp is an extraordinary place," said Cathy Bisaillon, President and CEO, Easter Seals Washington. "We're excited to add this new Nature Learning Center to expand our programming and provide a richer experience for the hundreds of children and adults who count on us each year."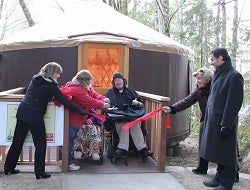 Easter Seals Washington thanks the many corporations, foundations and individual supporters who made this project possible. Special recognition goes to Safeway Corporation, The Russell Family Foundation, Alpha Chi Omega Sorority, Paul and Lynnea (Nilson) Thibodaux, Avril Lavigne and her Rock Star Foundation, and Harbor Covenant Church in nearby Gig Harbor. Many individuals, including campers and their families, have contributed to the building of this new Nature Learning Center. We also acknowledged the entire building team which, in addition to Dick Day, RJD & Associates, included Doyle Lewellen and James Higgins of Green Bridge Incorporated and Greg Fairley and Steve Hamilton of Spectrum Electric.
"Our campers enjoy being in nature," said Joshua Mayer, Camp Director, Easter Seals Washington. "Now they will be able to experience nature through touch, smell, sight, sound, and taste in an indoor, accessible environment!"
Thank you to all that attended the celebration! Here are some more photos and videos from the fun filled day, enjoy!
Nature Learning Center Ribbon Cutting Celebration Event & Press
Click here to view the event details.
Click here to view the event press release.
Nature Learning Center Ribbon Cutting Celebration Photos
Click here to view the entire album.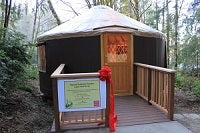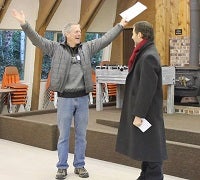 Nature Learning Center Ribbon Cutting Celebration Videos
Click here to view all the videos from the event.