Legislative Visit
On Thursday, June 28th, staff members from U.S. Senator David Perdue's office visited Easterseals Southern Georgia to tour the affiliate's programs and discuss federal initiatives that impact the people Easterseals serves. Staff members from Senator Perdue's office included Ben Fry, State Director for Senator Perdue, and Georgia Field Representatives, Kathy Burns (West Central Region) and Charles White (Southwest Region).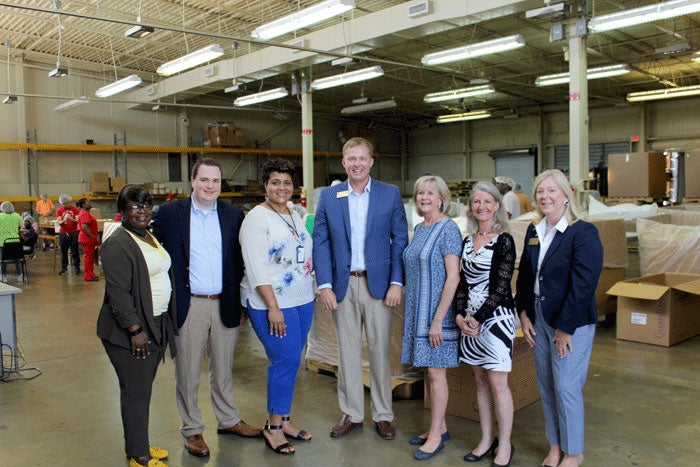 The day began with a tour of the affiliate's day and vocational programs, followed by a visit to Megan's House and the adult respite center.

During lunch, President and CEO Beth English, along with board members Kwajalein Waters and Jackie Dixon, engaged Senator Perdue's staff in a discussion on the importance of Medicaid in their adult day, supported employment, and residential programs. In addition, they talked about the need for, and benefits of, public/private partnerships and noted that Megan's House has leveraged over $2M in private funding to enhance disability state/federal-funded services.

Said Beth English: "We talked about the need for respite services for veterans and their families and applauded Congress for opening up services to private providers once the rules are determined. We reminded Senator Perdue's staff that Easterseals is a tool in their tool kit for handling constituent issues and needs. We had a great visit."

"Thank you to Beth English and Easterseals leadership for showing my team the life-changing work you do across Georgia every day. Your dedication to serving others makes our communities stronger," U.S. Senator David Perdue said.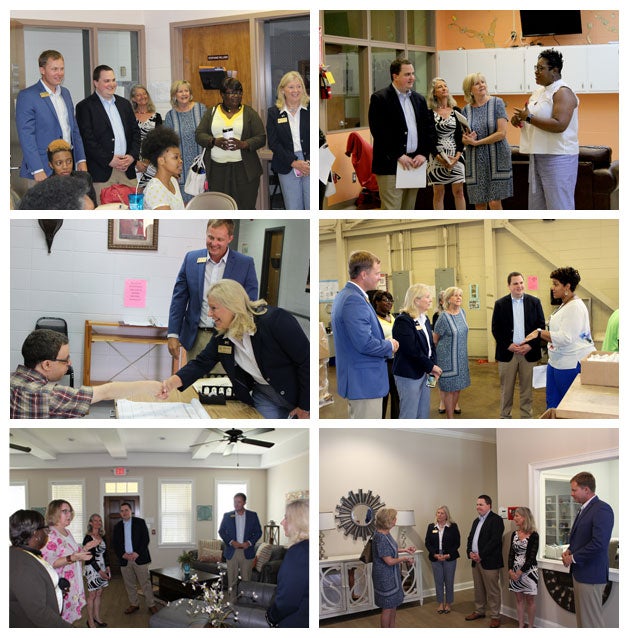 Under Beth English's leadership, Easterseals Southern Georgia has had a rich tradition of engaging legislators at all levels of government. Her formula for making an impact at the local, state, and national level is straightforward and compelling: educate engaged staff members on the lobbying process and trust them to harness the power of storytelling and the influence of data to compel legislators in their towns, the state and in Washington D.C. From visiting their state capitol, to advocacy days on Capitol Hill, their work has made a noticeable impact on their community. Beth English is retiring at the end of September, and she is leaving behind a wonderful legacy of advocacy.