Comcast NBCUniversal is Making a Big Difference for Children With Disabilities and Their Families at Easter Seals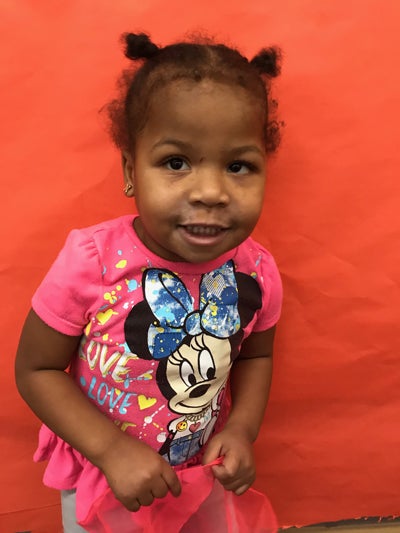 Christine learned early on during pregnancy that her daughter, Cailyn, had a heart defect and would need a transplant. After undergoing multiple open-heart surgeries and battling infections in the hospital, Cailyn experienced significant developmental and language delays.
Now a beautiful two-year-old girl, Cailyn is enrolled in The Harry and Jeanette Weinberg Child Development Center in Washington, D.C. With the support of Comcast NBCUniversal, we gave Cailyn an Accent 1000 speech generating device for classroom use. In her first year at the center, Cailyn has moved from no vocalizations to using familiar words and simple phrases. With this technology, Cailyn independently used a three step sequence ("eat" à "snack" à "cracker") to request food.

"She's had four open-heart surgeries and she can still walk in the room and smile," said Christine. "Things that seemed hard before, they're not hard. Because I know that if my two year-old daughter can go through all of these things, there's nothing I can't do."
We are so grateful to Comcast NBCUniversal for funding this technology to help children like Cailyn thrive!