For Immediate Release
Leadership Blog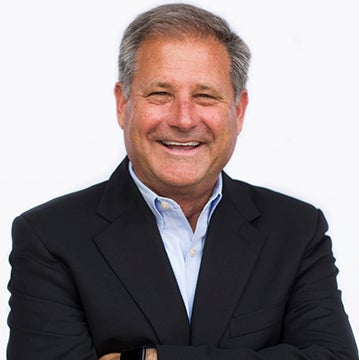 A Message from Easterseals Southeast Wisconsin CEO
I am very happy to announce that Easterseals Southeast Wisconsin was named by BizTimes Media as the Nonprofit Organization of the Year. The hard work of our employees, the generosity of our donors and partners, and the expertise of our Board and Committee Members all contributed to our successes in 2020. Most importantly, we achieved our primary goal – to be relevant for the clients and communities we now serve and those in the future.
While working hard with those with disabilities for 85 years is a tremendous accomplishment, it became evident that we needed to realign our organization to achieve success not only in the present, but in the future. To do this we knew that we needed to be organizationally self-critical and self-aware of "what we do, why we do it, and how we do it." We did not follow conventional thought, but rather purposely questioned accepted norms and challenged the assumptions that typically govern how nonprofits operate.
Our path forward was uncharted, with no guideposts or directional markers. Central to our success was to use every opportunity to ask how we could improve. Our priorities of relevance and sustainability for our future brought us discovery, transition, and execution.
---
Watch the official announcement below.
---
Our efforts focused on thriving with a streamlined management team that increased discipline in the execution of our programs and adhered to a culture of accountability. We got the job done, and got it done right. We moved from "this is how it is" to "this is how it should be."
In 2020, we made significant investments in our programs, facilities, and recruitment of talent. Our strategic plan provided the framework for expanding our brand relevance, growing organically, entering into discussions with potential partners, and exploring expansion of our core programs and services. The creativity of our staff and Board developed into a sense of ownership – we all owned the ideas, their execution, and their success.
Our path to relevance is secure. Our mission is sustainable. Our client services are impactful. To our families and guardians of our clients, we thank you for your trust in us as we serve your loved ones.
Sincerely,
Peter X. Engel
President and CEO
Easterseals Southeast Wisconsin