For Immediate Release
Leadership Blog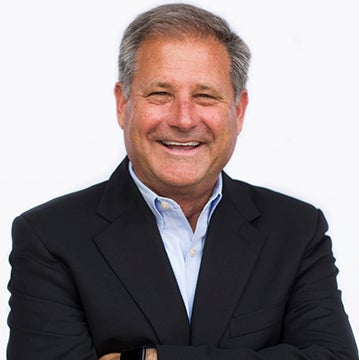 A Message from Easterseals Southeast Wisconsin CEO
It is my hope that this short note finds you safe and healthy during this urgent health crisis impacting so many. I am reaching out to you today to provide an Easterseals Southeast Wisconsin update, as well as ask for your help.

While our main responsibility at Easterseals Southeast Wisconsin is to protect our clients and staff, we also feel the duty to help decrease the spread of coronavirus and avoid overwhelming our healthcare systems. Working with our partners and government funders who either mandated or recommended program closures, we implemented the temporary closure of four of our programs that serve especially vulnerable clients: Adult Day Services, Camps, Recreation and Project SEARCH. As difficult a decision as that was, we know it was the right one considering that many of our clients are at risk.

We remain committed to serving our clients with special needs and who may face other challenges as well. Our Safe Babies Healthy Families, Guardianship, Case Management and Individual Placement Support programs are still assisting more than 1100 clients in need via remote therapy, utilizing telephone and video conferencing technology.

I would like to say thank you for your past generosity and support. Please know that we will continue to manage this situation together, and that we are focused on continuing to provide care where we can, using innovative methods that minimizes the spread of the virus. This coronavirus will not stop us from fulfilling our mission and we are committed to restarting all of our temporarily paused programs as soon as we are able.

In difficult times, we rely on our family, our friends and neighbors for help. We ask for your help today.

Our responsiveness to the needs of the individuals, families and communities who rely on us for support needs funding. The disruption that the coronavirus has caused is having a significant impact on Easterseals Southeast Wisconsin and our ability to meet the increasing needs of individuals with disabilities and their caregivers. Due to reducing revenues aligned with those services, we face an increasing shortage of funds for important services and programs.

Your generous gift to Easterseals Southeast Wisconsin will help to maintain support for those that need it during this nationwide health emergency. A gift will ensure that more than 829 vulnerable adults, who suffer from dementia, mental illness and other disabilities will have the resources they need; that 186 at-risk families with young children have the support network from our Case Managers to ensure their household is free of abuse and neglect and that more than 130 individuals with mental health and alcohol and other drug issues are able to find employment and gain independence.

Click here to donate now. Thank you.

Gifts can also be mailed to:

Easterseals Southeast Wisconsin
c/o Peter Engel
President/CEO
2222 S. 114 th Street
West Allis, WI 53227

Thank you for your consideration and help during this challenging time. If you have questions or would like us to contact you, please email me at petere@eastersealswise.com .

Sincerely,
Peter X. Engel
President and CEO
Easterseals Southeast Wisconsin