For Immediate Release
A Hand Up Helps Masheia Find Her Talents
Your support has helped Masheia find competitive employment with Clean Power five days per week.
December 1, 2020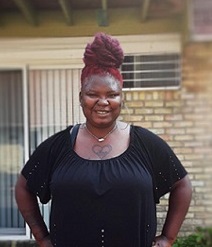 Since Masheia's initial referral to the Easterseals Southeast Wisconsin Individual Placement and Support (IPS) program in 2015, she has been employed at 11 different jobs in the restaurant industry.
Some of these jobs were transitioned out of the IPS program and, at times, Masheia struggled with transportation and a reluctance to use her support team for help. But she knew she was good at cleaning and had other talents to offer, and she was eager to overcome whatever obstacles were in her way.
After each position ended, Masheia met with her Employment Specialist to discuss what went well at that particular job and what she needed to improve to be more successful. Together with her Employment Specialist, she even did several job shadows at senior living facilities and healthcare centers to explore opportunities that were available to her. Job shadowing also provided her time to gain a deeper understanding of her work tolerance and improve her communication and interview skills.
Through her own hard work and help from IPS, Masheia has been able to move out of a group home and is currently living in a single bedroom apartment at a Home for Independent Living (HIL). She has obtained her temporary driver's license and is saving money for driving lessons and her own car.