The AbilityOne Program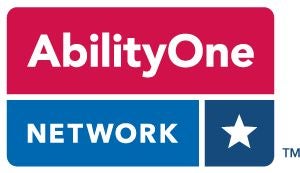 The AbilityOne Program is a public-private partnership that supports the employment of people with disabilities. Employment opportunities for people with disabilities through the AbilityOne Program are continually rising. With more than 600 community-based nonprofit agencies (NPAs) as our strategic partners nationwide, SourceAmerica helps bring employment to more than 45,000 people with disabilities.
Unfortunately, people with disabilities are still a vast untapped resource with an unemployment rate estimated at more than 70 percent. We continue to work to address the staggering statistic of the tens of millions of people with disabilities without jobs.
Currently Easter Seals Southeast Wisconsin has one contract with AbilityOne at the U.S. Army Reserve Unit - 372nd Engineering Company in Pewaukee. We hope to expand this partnership as we expand our Workforce Development and Training Programs in Waukesha and Milwaukee.
For more information about this program and eligibility, please contact us today!